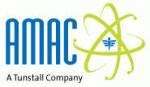 NEW YORK, NY -- (Marketwire) -- 03/08/12 -- AMAC, a healthcare communication company dedicated to innovative healthcare communication solutions and advanced telehealth monitoring technologies, announced Anthony Mega, MD, as a member of the AMAC Medical Advisory Board.
Dr. Mega's clinical experience and responsibilities overseeing medical education for physicians and medical students keeps him current on emerging trends in healthcare delivery. As a member of the AMAC Medical Advisory Board, Dr. Mega will advise the company on technology driven communication solutions to transform patient care, enhance clinical trial recruitment, and ensure patient centric programs that positively impact outcomes.
"We are pleased to have Dr. Mega join our Medical Advisory Board," said Jack Rhian, AMAC's President and Chief Executive Officer. "He brings a wealth of clinical expertise in treating genito-urinary malignancies in a multi-disciplinary setting. We look forward to learning from Dr. Mega's experiences to develop innovative technology solutions that meet our customers' needs."
Dr. Mega is Associate Professor of Medicine (Clinical) at Alpert Medical School of Brown University. Dr. Mega is the Co-Director of the Brown University Hematology/Oncology Fellowship Program. He received his medical degree from Dartmouth Medical School. His research interests include genito-urinary malignancies and non-Hodgkin's Lymphoma, and he is the Principal Investigator of numerous protocols.
About AMAC
AMAC is a wholly owned subsidiary of Tunstall Healthcare Services and is Tunstall's North American operating company. AMAC is a healthcare communications company dedicated to providing support services to the healthcare community. AMAC's portfolio includes Personal Emergency Response Systems (PERS) and emergency response monitoring, electronic medication reminder devices, disease management monitoring appliances and healthcare communication solutions services. AMAC operates nine US based communication centers under local trade names: HLINK OnCall, North Shore TAS, Live Message America, ACT Teleservice, MD OnCall, Capitol Medical Bureau, American MediConnect, Alpha Message Center and Phone Screen to support the delivery of high quality, healthcare communications. For more information, visit www.amac.com.
About Tunstall
Tunstall is a leading provider of telecare/telehealth solutions. Headquartered in the UK, with operations in more than 30 countries and employing over 1,200 people, Tunstall supports 2.5 million people around the world. Tunstall's philosophy is simple -- to protect, support and care for people -- by providing healthcare technology and services that enable anyone requiring support and reassurance, such as older people or those with long term needs, to lead an independent life with dignity and reassurance. For more information, visit www.tunstall.co.uk.