Ministry of Manpower tightens Safe Management Measures (SMMs) in response to heightening cases of COVID-19 cases- How do we adapt?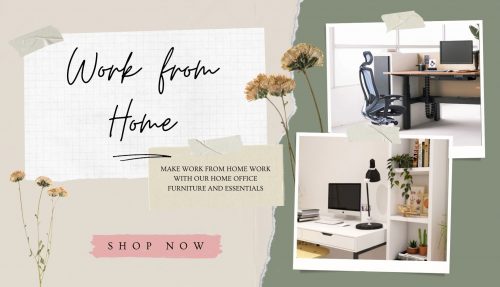 Singapore, Singapore - May 28, 2021 —
Work From Home is now a default arrangement in Singapore
Singapore, May 2021- The Ministry of Manpower issued an advisory on the 14 of May regarding tightening the SMM Requirements at the workplace, stating, "Employers must ensure that all employees who are able to work from home do so."
"Employers are required to implement work from home as the default arrangement. All employees whose roles can be performed from home must do so. Employers must provide the necessary facilities and direct their employees to work from home wherever possible. Only employees who are unable to work from home due to the nature of the work (e.g. the role requires access to equipment only accessible at the workplace) can continue to work on-site."
From May 16 to June 13, 2021, Ministry of Manpower employs stricter SMMs in the workplace as a preemptive measure to the spread of the virus among employees. While the previous regulation allows 50% of work from home employees to work in their physical workplace, the updated advisory aims to minimise the employees' exposure by working solely from home.
The advisory states, "Employers are encouraged to support as many employees in working from home as possible. This will help to limit the number of employees exposed at the workplace at any point in time, and reduce crowding in common areas, e.g. pantries, toilets, lifts. Having more employees work from home will also help sustain business operations should a case emerge at the workplace."
The Ministry of Manpower and Ministry of Trade and Industry ensure the employers' adherence to the new measures. In fact, they are actively inspecting workplaces and issuing fines to companies who breach the SMMs. Among the 530 workplaces inspected, 11 have been fined due to the failure to follow the setup. This action will continue to maintain a proper implementation of the latest workplace guidelines.
How do companies and employees adapt to this?
While safety measures are executed to maintain everyone's safety, COVID-19 exposure is not the only factor that challenges the companies and their employees. After more than a year of work from home arrangement, a large number of Singaporean remote employees experience burnout in doing tasks at work without proper automation due to the need to swiftly adapt to the work from home setup.
Since the pandemic took place, the demand for digitalisation has aroused. This includes the upgrades for the communication channels, the safety of company information, and the efficiency of operations. Having to deal with alternatives while figuring the right processes to carry out the business adds to the dilemma of remote employees and the companies they work with. Include the sudden adjustments to their work environment and routine. The upside of this is that employees are able to enhance their self-discipline and independence. They also receive more opportunities to upskill while working at home. In support, some employers provide online training to help their employees handle their work in which technical help is limited.
Like automation and technological upgrades for remote work, work from home employees also venture into setting up their home offices to embrace the "default work setup". The demand for ergonomic office chairs and office tables increases as e-tailers reach out for safer and more convenient shopping and delivery of work from home essentials.
Megafurniture, a furniture e-tailer company in Singapore, actively promotes work from home efficiency with a number of tips and ergonomic office furniture products it offers.
"It is not just about having a place to sit or a surface to work on. A home office shall make an employee feel at ease and involved. There is something in the physical workplace that makes it conducive for work. Ergonomics is one of which. This is what we want to bring to every home office."
We still have a long way to go.
As the world moves towards the new normal, companies and employees would have to embrace the changes and challenges during the transition. While the pandemic is going on, or even after, the safety and welfare of the employees shall be taken care of.
Read Article: Your Ultimate Guide to Working from Home: Tips, Tricks, Home Office Design
About Megafurniture:
Megafurniture is a Singapore-based furniture eCommerce business established in 2017. Since its foundation, the Company has extended its endeavors to providing exquisite, resilient, and multi-functional furniture products inspiring life to every place the team sets foot on. The Company offers a wide variety of tasteful and cost-conscious home and office furniture collections. Megafurniture's mission is to deliver impeccable furniture at affordable prices with quality after-sales services. Mega Team believes in a culture of innovation aspiring to bring a large variety of furniture to its fans via innovative, just in time business model.
Recognised as one of Singapore's finest furniture e-tailers by local critics and spectators, Megafurniture embraces a proactive technique in curating and delivering its products. With the utilisation of sustainable raw materials, versatile end products, and its phenomenal customer service approach, the Company leverages its way for progression, resulting in its recent regional expansion across South East Asia.
To learn more about Mega Furniture, please visit megafurniture.sg.
Contact Info:
Name: Ge-Ann Cris Garcia
Email: Send Email
Organization: Megafurniture
Address: 29 Tai Seng Ave #03-03 Natural Cool Lifestyle Hub Singapore 534119
Website: https://megafurniture.sg/
Release ID: 89020766