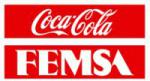 MEXICO CITY -- (Marketwire) -- 04/26/12 -- Coca-Cola FEMSA, S.A.B. de C.V. (BMV: KOFL) (NYSE: KOF) ("Coca-Cola FEMSA" or the "Company"), the largest Coca-Cola franchise bottler in the world, announces results for the first quarter of 2012.
Reported total revenues reached Ps. 33,542 million in the first quarter of 2012, an increase of 29.7% as compared to the first quarter of 2011, mainly as a result of double-digit total revenue growth in each division and the integration of Grupo Tampico and Grupo CIMSA in our Mexican territories. Excluding the recently integrated territories in Mexico, total revenues increased 21.6%.
Reported consolidated operating income grew 13.0% to Ps. 4,314 million for the first quarter of 2012, mainly driven by double-digit operating income growth in each division and including the integration of the new territories in Mexico. Our reported operating margin was 12.9% in the first quarter of 2012. Excluding the recently merged territories, operating income grew 7.9%.
Reported consolidated net controlling interest income grew 19.9%, reaching Ps. 2,636 million in the first quarter of 2012.
"In the face of an environment of continuing commodity cost pressures, the execution skills of our operators continued to bolster our competitive position, generating double-digit top- and bottom-line growth for the first quarter of 2012. In Mexico, we have already incorporated the territories of Grupo Tampico and Grupo CIMSA into the culture and operations of our company, and we are well on track to achieve the previously identified synergies. At the same time, we continue to seek for new opportunities to create value and deliver growth for our shareholders, as exemplified by our exclusivity agreement with The Coca-Cola Company to evaluate the potential acquisition of their bottling operations in the Philippines. Furthermore, our growing financial flexibility has strengthened our ability to return cash to our shareholders in the form of increased dividends. Specifically, the dividend of Ps. 2.77 per share that our company will distribute as of May 30, 2012, is four times the dividend paid in 2009," said Carlos Salazar Lomelin, Chief Executive Officer of the Company.
CONFERENCE CALL INFORMATION
Our first quarter 2012 Conference Call will be held on April 27, 2012, at 08:00 A.M. Eastern Time (07:00 A.M. Mexico City Time). To participate in the conference call, please dial: Domesticwww.coca-colafemsa.com
If you are unable to participate live, an instant replay of the conference call will be available through May 3, 2012. To listen to the replay, please dial: Domestic
Coca-Cola FEMSA, S.A.B. de C.V. produces and distributes Coca-Cola, Fanta, Sprite, Del Valle, and other trademark beverages of The Coca-Cola Company in Mexico (a substantial part of central Mexico, including Mexico City, as well as southeast and northeast Mexico), Guatemala (Guatemala City and surrounding areas), Nicaragua (nationwide), Costa Rica (nationwide), Panama (nationwide), Colombia (most of the country), Venezuela (nationwide), Brazil (greater São Paulo, Campiñas, Santos, the state of Mato Grosso do Sul, part of the state of Goias, and part of the state of Minas Gerais), and Argentina (Buenos Aires and surrounding areas), along with bottled water, juices, teas, isotonics, beer, and other beverages in some of these territories. The Company has 35 bottling facilities in Latin America and serves more than 1,700,000 retailers in the region.
Please click on this link to view the full version of the Press Release on our Web Site
http://www.coca-colafemsa.com
Roland Karig
Investor Relations
Coca-Cola FEMSA
+ 52 (55) 5081-5186