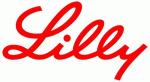 INDIANAPOLIS, May 3, 2012 /PRNewswire/ -- Eli Lilly and Company (NYSE: LLY) will conduct a conference call for the investment community to provide a pipeline update on its Lilly Diabetes business on Monday, June 11, 2012. The call, which is being held in conjunction with the 72nd American Diabetes Association Scientific Sessions, will include the latest data on the investigational novel basal insulin analog, LY2605541, which Lilly is developing in cooperation with Boehringer Ingelheim. Lilly also will provide a brief update on dulaglutide, its investigational, once-weekly glucagon-like peptide 1 (GLP-1) analog.
The conference call will be held from 7:00 p.m. to 8:30 p.m. EDT. Investors, media and the general public can access a live webcast of the conference call through a link that will be posted on Lilly's website at www.lilly.com. The webcast of the conference call will be available for replay through July 11, 2012.
About Eli Lilly and Company
Lilly, a leading innovation-driven corporation, is developing a growing portfolio of pharmaceutical products by applying the latest research from its own worldwide laboratories and from collaborations with eminent scientific organizations. Headquartered in Indianapolis, IN, Lilly provides answers – through medicines and information – for some of the world's most urgent medical needs. Additional information about Lilly is available at www.lilly.com.
About Lilly Diabetes
Lilly has been a global leader in diabetes care since 1923, when we introduced the world's first commercial insulin. Today we work to meet the diverse needs of people with diabetes through research and collaboration, a broad and growing product portfolio and a continued commitment to providing real solutions—from medicines to support programs and more—to make lives better. For more information, visit www.lillydiabetes.com.
P-LLY
SOURCE Eli Lilly and Company