Will Russia's Huge Economic Stimulus Be Big Enough?
Posted on June 20, 2012 at 15:55 PM EDT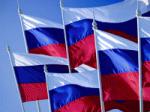 "I doubt it will be enough," a chief economist tells CNBC.com. "This is just 2 percent of GDP, and I would expect the cost of a euro zone breakup to be bigger than that for Russia."