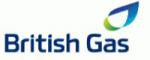 LONDON, UNITED KINGDOM -- (Marketwire) -- 06/18/12 -- The provision of energy through smart meters will put customers in control of their energy consumption, and allow them to monitor their usage throughout the day. The smart meter accurately records consumption in real time, and sends this information to the company for billing, meaning that customers will only ever pay for the energy they have actually used. Customers will no longer have to submit a reading or arrange for the meter to be read by a company representative, and there will no longer be such a thing as an estimated bill.
A British Gas smart meter can also help customers to reduce their utility bills by showing them how much energy they are using on a daily basis. As patterns of usage are identified, and it becomes clear which appliances or habits are responsible for the highest levels of energy consumption, customers will be able to make the adjustments necessary to reduce their usage.
For example, an energy smart meter will clearly show how much energy consumption is reduced by taking a shower, rather than a bath, or by turning down the thermostat on the central heating by a couple of degrees. Making the switch to energy efficient lighting will also have a big impact on bills and consumption, and this is something that will be very obvious once a smart meter has been installed.
The introduction of smart meters by British Gas is part of the company's drive to promote smarter living, and help customers understand how even the smallest changes can add up to a big difference in their energy usage. It's estimated that once a smart meter has been installed, customers could save around 10% on their bills over the course of a year.