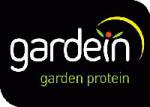 VANCOUVER, BRITISH COLUMBIA -- (Marketwire) -- 06/19/12 -- Editors Note: There is one photo associated with this press release.
gardein™ (garden + protein), the leader in healthy and great-tasting plant-based foods, has been named Product of The Year for its Teriyaki Chick'n Strips by the BC Food Processors Association. In the same week, the national spotlight shone on Mandarin Orange Crispy Chick'n and Zesty Marinara Crispy Chick'n Filets as these products swept the podium for gold at the prestigious Retail Council of Canada's 19th Annual Canadian Grand Prix New Product Awards.
Judges, for the premier event on the calendar for BC's leading food processors, tasted and tested offerings from 12 finalists. The newest award category Product of the Year recognized gardein™ for its Teriyaki Chick'n Strips. Sharing the award was Daiya Foods for their non-dairy cheese.
In Toronto for the Canadian Grand Prix New Product Awards™, the jury narrowed down the entries in 26 categories after grading each on five criteria: uniqueness and innovation, product characteristics, presentation and packaging, overall consumer value, and consumer acceptance (household penetration rate of a product). For the second year in a row, two gardein™ products were chosen as a category winner.
"We are honoured to be named Product of the Year by the BC Food Processors and thrilled with the Grand Prix award as it recognizes our product for innovation and consumer value," said Yves Potvin, president and founder of Garden Protein International Inc., makers of gardein™. "Gardein is already popular with vegetarians but with the increasing awareness among health conscious consumers of the benefits of reducing meat intake, we are seeing a much wider audience for our products. The product is delicious and versatile - making it a convenient and healthy choice that easily replaces beef or chicken in any meal or recipe. We like to say gardein is for veggie and meat-lovers alike."
All three award winning gardein™ products; Teriyaki Chik'n Strips, Mandarin Orange Crispy Chick'n and Zesty Marinara Crispy Chick'n are made with vegetables, ancient grains and plant-proteins (soy, wheat, and pea) and are available in the freezer aisle.
About gardein™
Gardein (garden + protein) is a line of delicious meat-free foods that are healthier versions of everyday foods. Made from a slow-cooked blend of vegetables, whole grains and garden grown proteins, gardein™ offers as much protein per serving as premium lean meat. gardein™ is also free of cholesterol, trans fat and contains no animal or dairy ingredients. gardein™ is available nationwide in the grocer's produce cooler and freezer aisle and served on the menu at restaurants and in university, corporate and hospital cafeterias. For delicious recipes and coupons, please visit www.gardein.com.
To view the photo associated with this press release, please visit the following link: http://www.marketwire.com/library/20120619-gardein-0620-800.jpg