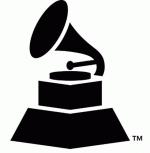 SANTA MONICA, Calif., Nov. 28, 2011 /PRNewswire/ -- The Recording Academy® (www.grammy.com) and MasterCard Worldwide (www.facebook.com/mastercard) will host the fourth installment of GRAMMY Artists Revealed™ presented by MasterCard®, featuring two-time GRAMMY® winner Darius Rucker on Tuesday, Dec. 13, at the Highline Ballroom in New York City. The event is part of a series created by The Recording Academy in partnership with MasterCard Worldwide celebrating musical excellence and diversity throughout the year. GRAMMY Artists Revealed provides music fans with a unique opportunity to see artists perform in an intimate storytelling format, highlighting their musical journey in an up-close-and-personal way.
"As a two-time GRAMMY winner, Darius Rucker is an extremely versatile musician and songwriter who has made important strides across a variety of musical genres," said Neil Portnow, President/CEO of The Recording Academy. "We are pleased to have him join us and share his story for the fourth installment of the GRAMMY Artists Revealed series."
"I am honored The Recording Academy asked me to 'reveal' my musical journey through such a unique and personal performance," said Rucker. "The prestige of winning GRAMMY Awards has opened many doors for me, and I look forward to sharing the experiences that have led me to where I am today, from rock band front man to country solo artist and the GRAMMY Awards along the way."
As part of MasterCard Priceless New York, a program that offers cardholders the opportunity to enjoy the things they are most passionate about in the world's greatest cities, MasterCard will be holding a sweepstakes at www.facebook.com/mastercard where every day from Nov. 30 – Dec. 7 ten lucky cardholders will win tickets to the Dec. 13 concert just for registering for Priceless New York. Registrants will also be entered for a chance to win the grand prize trip for two to Los Angeles to attend the 54th Annual GRAMMY Awards on Feb. 12, 2012.
"We are pleased to offer our cardholders the rare opportunity to see one of music's most versatile singer/songwriters in an intimate setting," said Cheryl Guerin, Group Head, U.S. Marketing, MasterCard Worldwide. "Partnering with The Recording Academy on the GRAMMY Artists Revealed program supports our commitment of providing unique and exclusive experiences in priceless cities like New York."
Rucker began his career as frontman of the popular pop/blues-rock band Hootie & the Blowfish. The band gained international prestige after the release of their 1994 album, Cracked Rear View, which earned them two GRAMMY Awards for Best New Artist and Best Pop Performance By A Duo Or Group With Vocal at the 38th Annual GRAMMY Awards. Growing up in Charleston, S.C., and later attending the University of South Carolina, Rucker found his early musical roots in a variety of artists such as Otis Redding and Radney Foster, which later inspired his solo careers in both the R&B and country genres.
Following his switch to country in 2008, his breakout single "Don't Think I Don't Think About It" (from the album Learn To Live) earned him a spot at the top of Billboard's Country Songs Charts. Rucker released two additional No. 1 singles from the same album, making him the first country artist to top the chart with their first three singles since 1992. In addition to two GRAMMY Awards, Rucker has earned multiple awards in the country genre, including the Country Music Association's New Artist of the Year award in 2009. Rucker is currently on tour, following the success of his sophomore country album, Charleston, SC 1966.
Established in 1957, The Recording Academy is an organization of musicians, producers, engineers and recording professionals that is dedicated to improving the cultural condition and quality of life for music and its makers. Internationally known for the GRAMMY Awards — the preeminent peer-recognized award for musical excellence and the most credible brand in music — The Recording Academy is responsible for groundbreaking professional development, cultural enrichment, advocacy, education and human services programs. The Academy continues to focus on its mission of recognizing musical excellence, advocating for the well-being of music makers and ensuring music remains an indelible part of our culture. For more information about The Academy, please visit www.grammy.com. For breaking news and exclusive content, join the organization's social networks on Facebook (www.facebook.com/thegrammys), Twitter (www.twitter.com/thegrammys), and YouTube (www.youtube.com/thegrammys).
About MasterCard
MasterCard (NYSE: MA) is a global payments and technology company.  It operates the world's fastest payments processing network, connecting consumers, financial institutions, merchants, governments and businesses in more than 210 countries and territories. MasterCard's products and solutions make everyday commerce activities - such as shopping, traveling, running a business and managing finances - easier, more secure and more efficient for everyone. Learn more at www.mastercard.com, follow us on Twitter @mastercardnews or join the conversation on The Heart of Commerce Blog.
* No Purchase Necessary to Enter or Win. Starts 11/30/11. Ends 12/7/11. Void where prohibited.  Entries for Grand Prize trip to 54th GRAMMY Awards open to legal residents of the 50 US & DC, 21+. Entries for First Prize GRAMMY Artists Revealed 12/13/11 Concert tickets only open to legal residents of New York, NY or immediately surrounding areas (within a 75-mile radius of New York, NY), 21+.  Other restrictions apply. Visit Facebook.com/MasterCard for Official Rules & complete details.
SOURCE The Recording Academy