Avnet Technology Solutions' Tim FitzGerald Named a Top 100 U.S. Channel Executive by UBM Channel's CRN
Posted on November 28, 2011 at 10:00 AM EST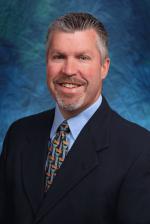 Avnet Technology Solutions, the global IT solutions distribution leader and an operating group of Avnet, Inc. (NYSE: AVT), announced today that Tim FitzGerald was selected by CRN as one of the Top 100 U.S. Executives in the Channel and a Top 10 Channel Services Leader of 2011. This annual list salutes individual channel executives for continuing to increase partner sales and change the way the channel does business, while still shaping their own organization's future. FitzGerald, who serves as vice president, data center technology solutions practices for Avnet Technology Solutions, Americas, was recognized for his leadership in helping Avnet's value-added reseller partners successfully accelerate their data center sales growth and develop cloud computing expertise.
Tim FitzGerald, Vice President, Data Center Technology Solutions Practices, Avnet Technology Solutions, Americas (Photo: Business Wire)
"Since joining Avnet more than 20 years ago, Tim has continually demonstrated his commitment to growing our partners' businesses by enhancing their solutions sales and technical skills," said Jeff Bawol, president, Avnet Technology Solutions, Americas. "He has helped position our partners for long-term success by working side-by-side with them to understand how to profitably target opportunities resulting from market shifts such as cloud computing. Being named one of the Top 100 Executives in the Channel is one of the greatest honors in our industry, and Tim exemplifies how distribution can work in partnership with value-added resellers to solve end-users' data center challenges."
FitzGerald is responsible for overseeing the development and growth of Avnet's data center technology practices. Based on Avnet's SolutionsPath® methodology, these practices provide Avnet partners with the education, tools, resources and skills needed to specialize in the data center and strengthen their skills related to cloud computing, mobility, networking, security, storage and virtualization. In the past year, FitzGerald and his team have significantly expanded Avnet's data center offerings for partners in creating a comprehensive data center curriculum and tailored workshops to assist partners in developing solutions with interconnected data center specializations. Working with Avnet's services team, Tim also helped to introduce new cloud computing sales and technical training to help partners gain the skills needed to enter the cloud computing market quickly, implement cloud-based solutions and profitably grow their cloud businesses.
"From sales leaders and innovators to mavericks and up-and-comers, it takes different types of executives with different philosophies to drive continued success of the IT Channel," said Kelley Damore, vice president and editorial director for UBM Channel. "We're recognizing this year's Top 100 Executives for their commitment to the channel, as well as their determination to adopt new strategies and policies that drive greater sales for partners, while positioning their own company for future growth. We salute these leaders for their hard work and devotion to the technology channel."
CRN's 2011 Top 100 Executives list was based on nominations from solution providers who rated channel vendor executives based on influence, effectiveness and viability, as well as business and sales impact. The CRN editorial team judged nominees based on sales volume, channel investment and advocacy, and performance in 2011 CRN research projects, such as Channel Champs and the Annual Report Card.
Expanded coverage of the 2011 Top 100 Executives will be featured in the November issue of CRN Magazine and online at www.crn.com.
About UBM Channel (www.ubmchannel.com)
UBM Channel is the premier provider of IT channel-focused events, media, research, consulting, and sales and marketing services. With over 30 years of experience and engagement, UBM Channel has the unmatched channel expertise to execute integrated solutions for technology executives managing partner recruitment, enablement and go-to-market strategy in order to accelerate technology sales. UBM Channel is a UBM company. To learn more about UBM Channel, visit us at www.ubmchannel.com.
About Avnet Technology Solutions
As a global IT solutions distributor, Avnet Technology Solutions collaborates with its customers and suppliers to create and deliver services, software and hardware solutions that address the business needs of their end-user customers locally and around the world. For fiscal year 2011, the group served customers in more than 70 countries and generated US $11.5 billion in annual revenue. Avnet Technology Solutions (www.ats.avnet.com) is an operating group of Avnet, Inc.
About Avnet
Avnet, Inc. (NYSE: AVT), a Fortune 500 company, is one of the largest distributors of electronic components, computer products and embedded technology serving customers in more than 70 countries worldwide. Avnet accelerates its partners' success by connecting the world's leading technology suppliers with a broad base of more than 100,000 customers by providing cost-effective, value-added services and solutions. For the fiscal year ended July 2, 2011, Avnet generated revenue of $26.5 billion. For more information, visit www.avnet.com.
Photos/Multimedia Gallery Available: http://www.businesswire.com/cgi-bin/mmg.cgi?eid=50083966&lang=en