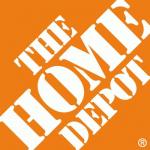 ATLANTA, May 31, 2012 /PRNewswire/ -- The U.S. Environmental Protection Agency (EPA) has named The Home Depot® as the 2012 ENERGY STAR® Partner of the Year for its outstanding contribution to reducing greenhouse gas emissions through merchandising and marketing ENERGY STAR qualified products. 
The Home Depot, an ENERGY STAR partner since 2001, is being honored for its leadership in educating consumers about energy-efficient products that have earned the ENERGY STAR, the government-backed symbol of energy efficiency. This is the seventh time the company has been recognized by the EPA for exceptional leadership in promotion of ENERGY STAR qualified products.
"Our customers continue to look for high quality products that earn the ENERGY STAR," said Ron Jarvis, vice president-Environmental, The Home Depot. "Our partnership with ENERGY STAR helps us meet our customers' needs while offering them the benefits of saving money on energy bills and protecting the environment."
"As we celebrate the 20th anniversary of the ENERGY STAR program, EPA is proud to recognize The Home Depot with the 2012 ENERGY STAR Partner of the Year award," said EPA Administrator Lisa P. Jackson. "The Home Depot and all our ENERGY STAR award winners truly demonstrate how the leadership and commitment from EPA's partners has made a difference in the lives of Americans since 1992 saving billions of dollars in energy costs and improving the health of our families, the planet and our future."
In 2011, The Home Depot has provided ENERGY STAR qualified products and energy efficiency know-how to millions of Americans.  Key 2011 accomplishments include:
Leveraging its vast network of suppliers and committed merchants to increase the number of ENERGY STAR products available to customers resulting in over 210 million ENERGY STAR products sold in 2011.
Promoting ENERGY STAR through comprehensive sales associate training across multiple platforms, such as web-based training, in store planning guides and internal video broadcasts – altogether generating 10 billion training impressions around ENERGY STAR.
Highlighting ENERGY STAR savings messages and prominently displaying the ENERGY STAR logo to create demand for ENERGY STAR products in print catalogs, direct mailings, in-store messaging, social and online media, and traditional advertising.
Leading the market in ENERGY STAR light fixture innovation through a reset of 8,250 in-store bays with new LED technology. In addition, in store signage highlighted the ENERGY STAR benefits
Supporting EPA's "Change the World, Start with ENERGY STAR" campaign by organizing educational and pledge-driving events for ENERGY STAR across America.
Supported the 2011 ENERGY STAR Products Partner meeting and regional energy-efficiency programs by expanding the team to include a dedicated utility coordination manager.
About The Home Depot
The Home Depot is the world's largest home improvement specialty retailer, with 2,254 retail stores in all 50 states, the District of Columbia, Puerto Rico, U.S. Virgin Islands, Guam, 10 Canadian provinces, Mexico and China. In fiscal 2011, The Home Depot had sales of $70.4 billion and earnings of $3.9 billion. The Company employs more than 300,000 associates. The Home Depot's stock is traded on the New York Stock Exchange (NYSE: HD) and is included in the Dow Jones industrial average and Standard & Poor's 500 index. 
About ENERGY STAR
ENERGY STAR was introduced by the U.S. Environmental Protection Agency in 1992 as a voluntary market-based partnership to reduce greenhouse gas emissions through increased energy efficiency. Now celebrating its 20th anniversary, ENERGY STAR offers businesses and consumers energy-efficient solutions to save energy, money and help protect the environment for future generations. Nearly 20,000 organizations are ENERGY STAR partners committed to improving the energy efficiency of products, homes, buildings and businesses. For more information about ENERGY STAR, visit www.energystar.gov or call toll-free 1-888-STAR-YES (1-888-782-7937).
SOURCE The Home Depot