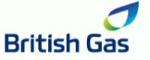 LONDON, UNITED KINGDOM -- (Marketwire) -- 06/17/12 -- British Gas are committed to helping their customers to navigate rising costs with new initiatives.
According to a recent report by uSwitch, since 2004/05 the cost of household energy has increased more than five times faster than the UK average household income. While average household income in Britain has increased by 20% since 2004, over the same period the average household energy bill has increased by 140% from an average of GBP 522 a year in 2004 - meaning that the typical UK household now spends an average of GBP 1,252 a year on electricity and gas.
In the same period, energy bills have doubled their share of household income, having accounted for 1.6% in 2004/5 but now accounting for 3.2%. Pensioners are suffering even more: an average household energy bill would account for 11% of the basic state pension for a couple, which is currently GBP 11,175 a year.
uSwitch's research also revealed that the cost of energy is now the top worry for 90% of the British households surveyed, ahead of the rising cost of food (77%) and even keeping up with mortgage payments (42%).
Commenting on the figures, the Director of Consumer Policy at uSwitch, Ann Robinson, said: "The break-neck speed at which energy prices have sprinted upwards has caught many people unawares. Consumers are still playing catch-up.
"Energy now accounts for a significant slice of household income which is why the numbers rationing their energy use have risen so steeply in recent years.
"But going cold or without is a short-term and potentially harmful fix and not a long-term solution. The fact is that consumers can control how much they spend on energy by making their homes more energy efficient and paying less for the energy they do use by moving to a competitively priced energy plan."
British Gas offer such competitively priced plans. Furthermore, because British Gas are committed to providing value for money and excellent service, in January 2012 it was announced that British Gas' electricity prices would be reduced by 5% in order to help their customers through this difficult time, and that this offer was available for both new and existing customers.
Initiatives such as this, pre-empting these figures, mean that if you get your electricity from British Gas, you are with a company that values you and your custom, and will always try to see things from your perspective.