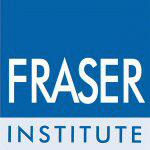 CALGARY, ALBERTA -- (Marketwire) -- 06/17/12 -- The Fraser Institute today published its annual rankings of Alberta high schools, showing which schools are improving, or falling behind, in terms of academics.
"Our rankings are the No. 1 source for parents who want to find out how their child's school is doing compared to other schools in their community," said Michael Thomas, Fraser Institute associate director of school performance studies.
The Report Card on Alberta's High Schools 2012 rates 276 public, private, separate, and charter schools based on eight key indicators derived from the results of provincewide testing administered by Alberta Education and grade-to-grade transition rates. The full rankings are available in an interactive and searchable format or as a free PDF at www.compareschoolrankings.org.
The report card displays individual school results for the past five years, showing whether schools have improved or fallen behind over time. It also includes information about each school's make up, including parents' average income, the percentage of ESL students, and the percentage of special needs students.
According to the report, 18 of the fastest-improving high schools in Alberta are public schools. Of that total, 10 are below the provincial average in terms of parental incomes.
"Our rankings show that every school is capable of improvement, regardless of the personal and family characteristics of its student population," Thomas said.
The report card also points out that nearly 19 per cent of provincial exams written in 2011 received a failing grade-the highest failure rate over the past five years.
"Effective teaching can be measured by the ability of students to pass any uniform examination that is a requirement for successful completion of a course. Schools have the responsibility of preparing their students to pass these final exams," Thomas said.
Parents have shown great interest in the Fraser Institute's school rankings. Last year alone, more than 500,000 individual school reports and comparisons on Alberta schools were downloaded from www.compareschoolrankings.org.
"Every year, hundreds of thousands of parents want to know how their local schools are doing academically," Thomas said.
"When they see that a school's performance is declining, these well-informed parents become strong advocates for improvement."
Fastest-Improving Alberta High Schools


--  Bassano High School (Public), Bassano
--  St. Gabriel Cyber (Public), St. Albert
--  Coalhurst High School (Public), Coalhurst
--  F. P. Walshe (Public), Fort Macleod
--  F. G. Miller (Public), Elk Point
--  St. Timothy (Separate), Cochrane
--  Oilfields (Public), Black Diamond
--  Calgary Christian High School (Public), Calgary
--  Fairview High School (Public), Fairview
--  Centennial (Public), Calgary
--  Forest Lawn (Public), Calgary
--  Archbishop O'Leary (Separate), Edmonton
--  McCoy (Separate), Medicine Hat
--  George McDougall (Public), Airdrie
--  Parkview Adventist (Private), Lacombe
--  Grand Trunk (Public), Evansburg
--  Hunting Hills (Public), Red Deer
--  Notre Dame (Separate), Calgary
--  Bawlf (Public), Bawlf
--  Roland Michener (Public), Slave Lake
--  Catholic Central (Separate), Lethbridge
--  Eckville High School (Public), Eckville
--  Bishop O'Byrne (Separate), Calgary
--  Ste Marguerite d'Youville (Public), St. Albert
--  Strathcona Christian (Public), Sherwood Park


Follow the Fraser Institute on Twitter | Become a fan on Facebook
The Fraser Institute is an independent research and educational organization with locations across North America and partnerships in more than 80 countries. Its mission is to measure, study, and communicate the impact of competitive markets and government intervention on the welfare of individuals. To protect the Institute's independence, it does not accept grants from governments or contracts for research. Visit www.fraserinstitute.org.
Add to Digg Bookmark with del.icio.us Add to Newsvine