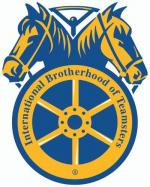 Crucial Legislation Will Put Americans to Work, Restore Infrastructure
WASHINGTON, July 6, 2012 /PRNewswire-USNewswire/ --The following is the official statement of Teamsters General President James P. Hoffa on President Obama signing the Surface Transportation Reauthorization Bill into law today.
"The Teamsters Union applauds Congress and the President for enacting into law this vitally important legislation that will put hundreds of thousands of construction workers back on the task of repairing our deteriorating roads and bridges and improving our infrastructure so that commerce and the traveling public can move more efficiently.  
"While this bill is not perfect, it contains many important highway and motor carrier safety provisions that will make our roads a safer workplace for our members. It tightens registration and inspection requirements for motor carriers and motor coaches to get the bad actors off the road.
"It also strengthens 'Buy America' requirements for highway and bridge projects by prohibiting segmentation of those projects, improves oversight of foreign motor carriers and drivers operating in the U.S. and maintains the current restrictions on truck size and weight while the Department of Transportation completes a comprehensive study on the subject within the next two years."
Founded in 1903, the International Brotherhood of Teamsters represents 1.4 million hardworking men and women throughout the United States, Canada and Puerto Rico. Visit www.teamster.org for more information. Follow us on Twitter @Teamsters.
SOURCE International Brotherhood of Teamsters