There is more lightning in the U.S. during July than in any other month, sometimes disrupting the electrical grid. Power4Patriots recommends installing solar panels and wind turbines at residential and commercial locations to keep the electrical flow going when the grid fails.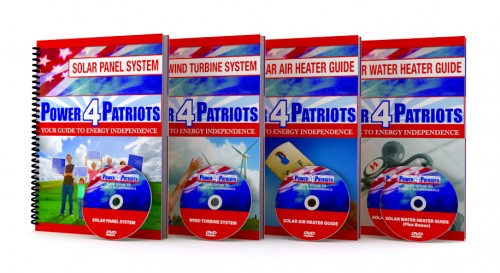 Nashville, Tenn., United States - July 29, 2015 /MarketersMedia/ —
According to CNN and other media outlets, July is the biggest month of the year for lightning strikes in America. On average, 49 Americans are killed by lightning each year and hundreds more are injured.
While the odds of being struck by lightning are only about one in 12,000, according to the National Weather Service, these strikes can negatively affect the electrical grid. They have been known to knock out power to thousands of electrical customers for anywhere between a few minutes to several days.
Power4Patriots officials warn Americans they need to be prepared for a lightning-strike initiated shutdown of the electrical grid, which could result from extreme weather or EMPs induced by massive solar flares.
"With extreme weather and solar storms causing blackouts across the country year-round and a variety of other natural and man-made events threatening a vulnerable electrical grid, many people are looking for ways to protect themselves and their families from the results of power outages," said Allen Baler, Partner at 4Patriots LLC.
Power4Patriots officials say the best way to guarantee electricity flowing at residences and businesses during blackouts and reduce monthly power costs is to become independent of the power grid. Baler recommends that people learn how to generate their own electricity through the installation of solar panels and wind turbines.
Consumers who purchase already-made solar panels and wind turbines for their residential and commercial properties spend three to four times that amount. Installing solar panels and a wind turbine at one's home will cut energy costs by as much as 75 percent.
Power4Patriots was created as a way to allow anyone to become independent of high power bills and outages. Cost-effective and uncomplicated, Power4Patriots teaches people how to build their own, environmentally friendly sources of energy.
Power4Patriots is a recently updated series of videos and manuals describing how to build solar panels, wind turbines, water heaters and solar heaters. The system includes six videos demonstrating how to build a solar panel, including choosing the right materials, finding the right site for the system and avoiding costly mistakes, as well as two instruction manuals with step-by-step, illustrated directions. It also includes four videos and two instruction manuals detailing how to build a wind turbine.
On average, the costs are under $200 to build a solar panel and under $200 to build a wind turbine. The time commitment to build a solar panel ranges from two to four hours, with the first one requiring more time than subsequent panels. A wind turbine requires a handful of hours to build.
Patriot Headquarters publishes articles, videos and news to help patriots become more self-reliant and independent from government and big business.
For more information about us, please visit http://www.4patriots.com
Contact Info:
Name: Tim Boyle
Email: timm.boyle@4patriots.com
Organization: 4Patriots LLC

Source: http://marketersmedia.com/power4patriots-offers-homeowners-and-business-owners-a-solution-to-lightning-related-blackouts/87936
Release ID: 87936