San Francisco, CA, 21 Sep 2021, ZEXPRWIRE, CakeSwap Exchange has recently launched into the crypto world as a decentralized cryptocurrency exchange in the BSC Binance chain with its very own token. This project is currently projecting high performance with a 3-step phase in the making. A team of financial experts has formulated the company's roadmap and is successfully on track. The token CAKESWAP has been launched (private sale begins this month until September 27), and next up will be the exchange.
For those who missed out on Uniswap, Pancakeswap or Sushiswap, this 500x gem is in the cutting and polishing stage! CakeSwap will fill up the vacuum and become the fourth pillar in the liquidity provider space.
"CakeSwap is a type of decentralized exchange (DEX) known as an automated market maker (AMM). This essentially means that there are no order books, a bid/ask system, or limit/market orders. Instead, users trading on the platform automatically draw liquidity from one or more liquidity pools, which then rebalances after the trade is complete", says a spokesperson for CakeSwap Exchange.
Currently, CakeSwap Exchange is focusing on working through three phases. The first phase has successfully come through with the launch of the CakeSwap token, while phase two featuring the "decentralized exchange" is still in the works. Post the exchange launch, the company will add a "debit card" linked to the token wallet address in phase 3 with the debit card "holders", i.e., people who own tokens will pay with the debit card at the "value" of USD of the tokens they hold.
According to the roadmap, CakeSwap is moving on course. As planned, the company will be holding its 'private sale' until September 27th. Through this fundraising process, the company will be able to fund its future projects. Once the 'private sale' ends, CakeSwap will initiate the 'presale' for the subsequent twenty days. Following this will be the "token listing to public sale" in the exchange.
CakeSwap has commenced phase one presenting, "the token". The company's privately owned token is called CAKESWAP Token, a native utility token. With only one billion whole supplies, the token contract is predicted to have great "Tokenomics". According to the system, 2% of every buy/sell is procured and reallocated to all CakeSwap holders. Then 8% of every transaction is converted into liquidity. This step is programmed and helps generate a price constancy. Next, 3% of every buy/sell will go to the marketing wallet to guarantee the company can keep sponsoring their marketing expenditures.
"Right now, our Private Sale is live, and the Pre-Sale will follow, giving a great opportunity to the early investors to obtain the token at a preferential price. If you missed UNISWAP, PANCAKESWAP & SUSHISWAP, don't miss out on this 500X GEM", says a spokesperson for CakeSwap Exchange.
During Phase Two – which is in the process – "The exchange" will be formed. The CakeSwap Exchange will present yield farms, pools, NFTs, lottery, and predictions. The company will employ this second phase to guarantee maximum yields for its shareholders.
Once CakeSwap Exchange reaches the $100 Million+ Market Cap, the company predicts it will attain more than 10,000+ Holders and over 25,000 Telegram Members. CakeSwap will consequently initiate a debit card linked to the holder's wallet address. During this phase, the CAKESWAP token will also be listed among the biggest exchanges.
New investors and shareholders can pool into CakeSwap Exchange by simply downloading and setting up Trust Wallet for the phone or MetaMask as a crypto-wallet browser extension. The next step is adding the Binance Smart Chain to a network list.  Now, investors can easily buy BNB on an exchange (i.e., Binance, Kraken, Coinbase, etc.) and Transfer tokens to their TrustWallet or MetaMask address.
CakeSwap Exchange is a US-based crypto company. During their tenure, they have accomplished their goals and continue to map out future events for their shareholders. With a professional team of financial experts and crypto gizmos, CakeSwap Exchange continues to offer the best services to its users.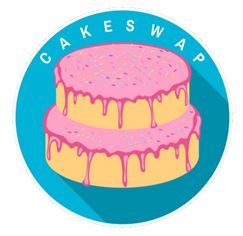 ————————————————————————————————-
For more information, please visit: https://cakeswap.exchange | https://youtu.be/sdJyfDpXmjs
Media Contact:
Telegram: @CakeSwapOfficial
Twitter: @cake_swap
Instagram: @cakeswapofficial
Media Contact
Company Name:-CAKESWAP
Email:-support@cakeswap.com
Company Website:-https://cakeswap.exchange
The post Cakeswap Exchange's Three-Phase Project is Underway with Optimistic Predictions for its Unique Automated Market Maker appeared first on Zex PR Wire.