Mayday Pro Movers Offers Superior Customer Service and Access to a Nationwide Moving Network
May 13, 2020 at 06:44 AM EDT
Summary: Mayday Pro Movers prides itself on offering expert, highly trained moving professionals, great customer service, and its connection to a national network of moving companies that also includes phoenixmovingco.com in Phoenix, Arizona, and getdonemoving.com in Orlando.

FOR IMMEDIATE RELEASE
Pocatello, ID, May 12, 2020 – If you're considering a move anytime soon, you should be aware of the tremendous importance of hiring a reputable local moving company. Mayday Pro Movers of Pocatello, Idaho takes a lot of pride in being the most reliable moving company in the area, both for moves within the state and for moves all around the country.
Mayday Pro Movers only uses the most modern packing and shipping equipment which, in the hands of the company's highly trained staff,  enables Mayday Pro Movers to fulfill its most important goal: ensuring that their customer's move is the least stressful, most affordable, most pleasant it can be.
The expert moving staff at Mayday Pro all have top-notch training and many years of experience, so you can trust them not only to get the job done, but also to get it done right the first time.
Mayday Pro Movers are members of the American Moving and Storage Association, one of the only moving companies in the state to be able to claim membership in the organization, and it's an honor they value highly. They point to this recognition each day, as a reminder to always deliver the best services to their customers.
Their AMSA membership gives Mayday Pro Movers access to a variety of resources unavailable to other moving companies in the state. It's a mark of distinction that certifies the team at Mayday Pro movers as the accredited, highly experienced, and completely knowledgeable group of professionals they are.
In addition, Mayday Pro Movers uses only their own trucks and equipment, rather than renting them from a third party, as many other moving companies do, which means that they have control over, and faith in, their equipment.
As a family-owned and operated company based in Southeast Idaho, Mayday Pro Movers has been providing superior service to the Pocatello, Idaho Falls, and Twin Falls areas for years, offering the type of quality moving and shipping services that are geared toward meeting the needs of the real world.  Mayday Pro will happily help you move anywhere in the state, or the country, that you might be moving to.
Mayday Pro Movers' commitment to service and quality keeps customers coming back, in some cases over and over again. Mayday Pro's moving services, together with their knowledgeable staff of hard-working experts, ensures that all you need to know is when and where you're going, and they'll handle everything else.
About the Company: Mayday Pro Movers is a local moving company based in Idaho, part of a national network of moving companies that also includes https://www.getdonemoving.com in Orlando, Florida, and https://www.phoenixmovingco.com in Phoenix, Arizona.
Press Contact:
Name: James Petty
Address: 410 Yellowstone Ave, Suite 208, Pocatello, Idaho 83201
Phone: 208-417-8018
Website: https://www.maydaymoving.com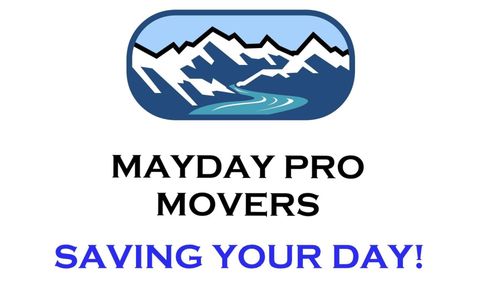 Originally Posted On: https://syndication.cloud/mayday-pro-movers-offers-superior-customer-service-and-access-to-a-nationwide-moving-network/