FOR IMMEDIATE RELEASE
Pasadena, CA, June 8, 2020 – At 5 Star Car Title Loans, we are now offering people who own recreational vehicles the opportunity to apply for RV title loans. Instead of an RV just sitting in a driveway waiting to be used, you can use it as collateral to get a quick title loan. So long as your name is on the title, you can prove you'll be able to pay back the loan and you meet our credit requirements, you could get some fast cash in your pocket to use for anything you need. Of course, the RV needs to have good value, but once your loan is approved, you can still keep your RV to take out on the road when the need to travel hits!
What Should You Look for to Choose the Best Lender?
There are many lenders out there and you must be careful when selecting the right lender for your needs. Do a little bit of background checking before you sign on with a lender. Find out from each lender what the payment options are. While you're at it, ask about penalties for prepayment. Some lenders charge a fee if you want to pay back your loan early. As with all contracts, be sure that you understand how the application and approval process works. You may not think of this, but confirm that your lender is actually licensed to offer title loans in your state. Lastly, read the fine print to make sure that you will be allowed to keep your RV with you if approved for RV title loans.
Call Us Today!
At 5 Star Car Title Loans, we want to help you with the information you need and are offering you a free estimate. Contact one of our agents today so you can make the best possible decision regarding your RV. We have vast experience with title loans and can answer all your questions. We want you to get all the information you need so that you can make the best deal on your RV title loan. Send in your application, let us review your criteria and if approved, you'll get the money you need for any purpose while keeping your RV!
We are waiting to hear from you – give us a call now!
Media Contact
Carmel G.
5 Star Car Title Loans
2216 E Colorado Blvd, Pasadena, CA 91107, United States
323-508-2575
https://5starloans.com/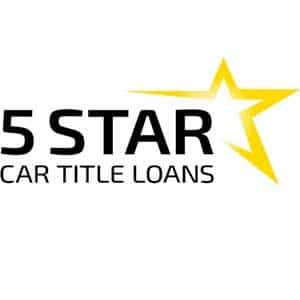 Originally Posted On: https://syndication.cloud/5-star-loans-announces-rv-title-loans/