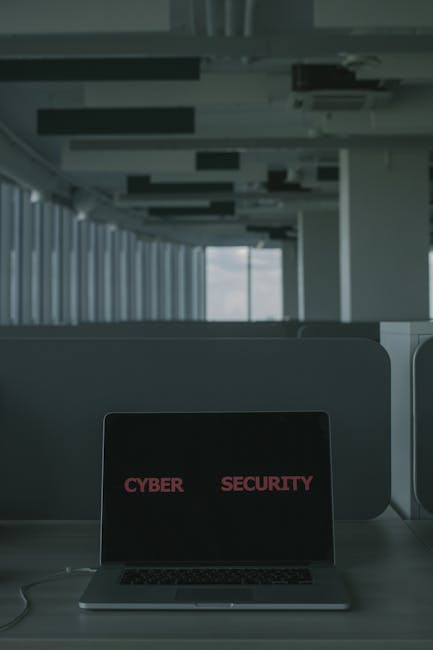 Photo by cottonbro
Originally Posted On: 8 Common Cybersecurity Mistakes and How to Avoid Them :: IT-HenHouse (it-henhouse.com)
When you own a business you have to pay more attention to your cybersecurity than ever. This isn't just your personal information that we're talking about, it's the information of your employees, your customers, and your business as a whole.
Unfortunately, there are many people who still make common cybersecurity mistakes even when they're otherwise tech-savvy. Are you worried that you might be one of them?
If you have sensitive information to protect it's in your best interest to learn as much as you can about preventing cybercriminals from accessing your customer, business, and personal data. But how can you make sure that you're doing the best job that you can?
We want to help. Keep reading to learn all about common cybersecurity mistakes that you might be making and how you can do better.
1. Combining Business and Personal Devices
It's tempting to use one device for all of your technology needs. After all, electronics are expensive. But is this what's best for your business?
When you're using your personal device for business purposes you're opening yourself up to a whole new set of problems. You can be doubling your potential for exposure.
What do you do on the internet that can put you at risk? Are you as careful during your "you time" as you are during your work time? Probably not.
This goes for both you and your workers. Be careful not to merge your personal social media and browsing with your business social media and browsing if you can help it. Supplying work devices, even for mobile or at-home workers, can be your best bet.
2. Clicking Mysterious Links
We get it. You get a legitimate-looking email in your business inbox and worry that it's a customer or supplier in need of a response. The cybercriminal will send you a link to something that's labeled as a Google doc and you click it without thinking.
Unfortunately, clicking mysterious links is a one-way ticket to being hacked or phished. People can steal your information this way. You might wake up with a drained bank account, or you could end up being locked out of your own business accounts.
Always investigate. You can hover over the link to check it or you can copy the URL and check it through several other methods if you're unsure.
3. Using Weak Passwords.
Is your password your birthday? Is it your pet's name or mother's maiden name? Is it just "password" or "0000"?
You're not alone. Plenty of people use passwords that are either insecure because the information is readily available or silly and weak thinking that no one would guess something so obvious.
Spoiler alert: hackers will try "password". It's not uncommon.
You need to be using strong passwords to keep your data safe. It's advisable to not use a strong password generator in case there are people with ill intentions on the other side.
Good passwords are memorable while also being hard to decipher. Random combinations of words and numbers (rather than letters and numbers) can be great for this.
How likely is it that someone figures out something like "7pLatyPusL@uncH7"? It's easy enough to remember because it's made of two words, but it's just confusing enough to keep simple hackers at bay for a while.
4. Not Testing
Even if you have the best security practices, you should be testing your website security every so often to make sure that nothing has changed.
This is a good job for professionals who know how hackers think. Let them try to get into your data in every way that they know how to. It will give you peace of mind if they find out that you have a tight defense or it will let you know where the holes in your security are.
5. Not Deleting Accounts
When you lose an employee or you choose to stop using a certain website for your business, it's best to delete any associated accounts on those websites.
When you're no longer monitoring an account it's open season for cybercriminals. These accounts are out of sight, out of mind, and they can sneak right in without you noticing until it's too late.
Aside from this, having these extra accounts is just going to clog up your email inbox and give you too many things to remember. It's for the best.
6. Not Investing in Security
Computer security software isn't always cheap, but the cheap (or free) ones might not be as effective.
When you're using security software for your personal devices and accounts this might not be a big deal. When you're using it for your business, however, it presents a problem.
This is not an area that you want to cheap out on. It isn't always enough to have software alone. Consider hiring a full team of IT professionals to make sure your content is secure.
7. Thinking it Could Never Happen to You
So many people make the mistake of assuming that they're immune from cybercrime. They think that they have the best security and the best practices for protecting their information and it makes them complacent.
If you're a small to medium-sized business, why would anyone come for you? Isn't it more profitable to pursue a mega-corporation?
The reality is that it can happen to you. Nearly half of all security breaches in 2019 were small to medium-sized businesses. Small to medium-sized businesses are at risk.
8. Not Updating Software
Do you ever get those annoying popups that inform you of your software updates? How often do you click out of them, unwilling to delay your work by restarting your device?
Look, we get it, but these software updates aren't there for no reason. They can give your devices important security updates as new threats show up. Updating them will put a small pause on your workday, but it will save you time and money later when you don't have to deal with security threats.
Do You Make These Common Cybersecurity Mistakes?
If you've caught yourself making some of these common cybersecurity mistakes, it's okay. There's no time like the present to make adjustments to your security. Protect your business, your customers, and your employees by improving your security today.
To learn more about cyber-protection, or to get help with all of your technology needs, visit our site and let us help you!