Daryl Weinman, founder at Weinman & Associates, P.C. in Austin, TX, has just revealed why mediation should be a serious consideration before you start divorce proceedings. For more information please visit www.weinmanfamilylaw.com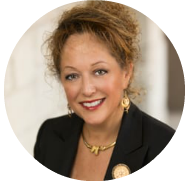 Austin, TX, United States - July 27, 2018 /MM-REB/ —
In a recent interview, Daryl Weinman, founder at Weinman & Associates, P.C. in Austin, TX, revealed why mediation is a serious option when thinking about a divorce. For more information please visit https://www.weinmanfamilylaw.com
When asked to comment, Weinman said, "Although almost everyone wants to have an amicable divorce, their big fear is that they will end up in family court having an ugly, lengthy, and expensive trial. Mediation is the best way to help ensure a smooth divorce and avoid unnecessary costs and stress."
Mediation will provide you with the tools to help you shape the outcome of your divorce – more so than in the courtroom.
Dissolving a marriage through mediation, according to Weinman, allows you to work with with a neutral third party who specializes in dealing with unique cases and in helping both sides reach the best compromises for all involved.
"Many people considering divorce are under the false impression that opting for mediation means that you forego control over how the divorce will end. However, mediation is more about taking control of your own future, not about giving up control."
"There's a better chance that you'll lose control over the outcome when bringing a divorce to trial. A family judge who only knows what your and your spouse's lawyers present in court will decide what happens to your finances and children," she commented.
Another benefit of choosing mediation is that it takes a smaller financial and emotional toll.
When asked to elaborate, Weinman said, "Mediation sessions are cheaper than taking a divorce to court in the majority of cases as there is much less time involved than preparing for court and presenting your case in a courtroom."
Research has found time and time again, according to Weinman, that a tense divorce played out in the courtroom weighs heavily on children and can often result in long-term damage. Plus, people who are able to work out a creative plan for their unique family are much more likely to follow the agreements that they make -- more so than a plan imposed by a judge. That means fewer modification and enforcement issues down the line.
"Working through your problems and finding resolutions through mediation is much less traumatic on your children than sitting in a courtroom."
"If you have children with someone, then divorce is not the end of your relationship with your spouse. Mediation can help strengthen a relationship between parents, which can be extremely helpful in co-parenting in the future," she said.
Source: http://RecommendedExperts.biz
Contact Info:
Name: Daryl Weinman
Organization: Weinman & Associates, P.C.
Address: 8200 N Mopac Expy #230, Austin, TX 78759, USA
Phone: 512-472-4040
For more information, please visit https://www.weinmanfamilylaw.com
Source: MM-REB
Release ID: 383898