The duo's new 21-Day Music Plan shows music entrepreneurs the fastest way to blow up their fanbase and get paid for their music online in this new economy.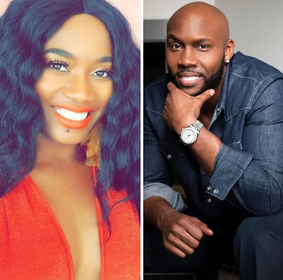 May 6, 2020 —
Look around. It's no secret that the music industry has been hit hard from the ongoing coronavirus pandemic. Concerts cancelled. Bookings postponed. A lot of Artists across the world are clueless when it comes to generating cash flow online. These two moguls from the Music and Digital Advertising industries, Mahogany Beatz and Evelor Savior, are jumping in to help Artists thrive in this time of need.
The 21-Day Music Plan gives music producers, recording artists, and songwriters the blueprint needed to explode their brands online, resulting in skyrocketing their fanbase and creating more online revenue. And it's all done without relying on streaming platforms or record labels! Scripts and templates provided in the training show artists how to nurture their relationships with their fans effectively. The end result? Insane brand growth and worldwide recognition leading to more music money in artists' pocket.
For new artists, establishing and protecting their brand is also important. The 21-Day Music Plan walks artists through the details of the music business set up and how to control their own music rights. Music entrepreneurs also learn how to create an explosive and recognizable brand by establishing their image and niche in a way that gets their audience's attention in less than 30 seconds.
"Musicians worldwide are suffering right now," said Evelor Savior, co-creator of the 21-Day Music Plan. "We created an easy, cutting-edge blueprint to help artists share their music, grow their brands, and get paid quickly so they can take care of themselves and those who depend on them."
Co-founder Mahogany Beatz agreed, adding, "Using our digital marketing and music industry knowledge, we wanted to do something highly valuable to help the next generation of artists. We created a way for music artists to grow their online visibility very fast and provide a new platform for them to continue to monetize their talents during this global reset and beyond. Our 21 Day Music Plan helps them do all of that."
One word that sums up the 21-Day Music Plan is explosive. To access the 21-Day Music Plan, visit: www.21DayMusicPlan.com
Mahogany Beatz is a two-time GRAMMY Award Winning Music Producer who has earned seven Certified Multi-Platinum awards. Mahogany won his first Grammy with Jay-Z on the "Hard Knock Life Vol 2" album as a record producer and his second Grammy Award with Mariah Carey on her comeback album the "Emancipation of Mimi" with the bonus hit single "Sprung". Signed with SONY/ATV, Mahogany Beatz has production credit on movie soundtracks like, (8 Mile starring Eminem), TV Shows on FOX, E! Network, NBA, as well as Sony PlayStation, (HBO series OZ), (The Wash starring Dr. Dre & Snoop Dogg), and "The Streets is Watching" starring Jay-Z & Dame Dash!
Evelor Savior is the CEO of Fame Factor Lab and a four-time published author. Evelor has been teaching high-level online marketing strategies to entrepreneurs since the MySpace days. As a Digital Marketing Vixen, Evelor is rapidly becoming one of today's most exciting content creators reaching over 115,000 people across her various social accounts. Evelor has also shared the stage with world-renowned speakers Les Brown, Manny Lopez and Greg Reid from the Napoleon Hill Foundation!
To register for the 21-Day Music Plan and learn how to get paid from your Music brand online in a matter of days -even if you don't have an album yet or new music! Visit: www.21DayMusicPlan.com
For more information about the 21-Day Music Plan or for Media Inquiries, please contact Evelor Savior at Team@FameFactorLab.com.
Contact Info:
Name: Evelor Savior
Email: Send Email
Organization: 21daymusicplan
Website: https://www.21daymusicplan.com/
Video URL: https://youtu.be/CWmUUTyJWnw
Release ID: 88956473