Duffy Performance Health, an athletic performance company, has recently introduced its Tier 1 Genetic Performance Program. Tailored to the unique DNA of their clients, this unique training plan helps achieve peak athletic, personal, and professional performance.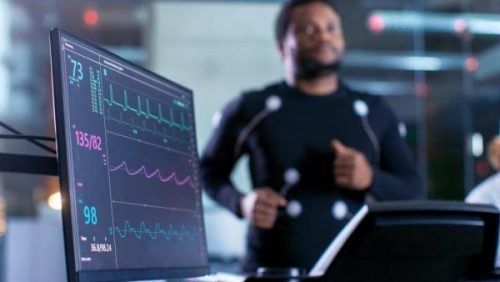 Sun Valley, United States - January 26, 2021 /PressCable/ —
Duffy Performance Health's recently launched training plan Tier 1 Genetic Performance Program is now making an impact on people's lives all over the nation. This athletic training company helps individuals unlock their true potential and accelerate their performance, with training programs built around the unique DNA of the client paired with cognitive tests. Their extraordinary approach to performance training has already received accolades from many corporate executives, top athletes, and military personnel.
The life of a leader is all about facing and overcoming challenges day after day. This lifestyle can be a demanding journey, and they often encounter roadblocks that slow down their progress where traditional training is not always sufficient. This is where Duffy Performance Health comes in.
Duffy Performance Health strongly believes that a "one-size-fits-all" approach to performance training doesn't work for their clients. This is why the Tier 1 Genetic Performance Program was created using epigenetic science to develop a roadmap based on DNA. This, in turn, helps individuals propel their athletic, personal, and professional performance to new heights.
This program is designed to help trainees achieve
Peak mental performance, improved memory, focus, clarity, and decision-making skills.
Improved endurance, strength, and overall health for enhanced athletic performance.
A 360° lifestyle blueprint to improve virtually every aspect of life.
Some of the salient features of the Tier 1 Genetic Performance Program include
A DNA collection kit / lab analysis for an in-depth look at the optimal training plan.
A personal genetic website with detailed reports that provide nutrition, supplementation, sleep, and athletic performance guidance.
A nutrition roadmap that provides the optimal blend of macro and micronutrients for one's unique lifestyle, body composition, and performance goals.
Supplement curation to boost cognitive and physical progress through essential performance-driven nutrients.
A bridge app with a tailored workout program designed by world-class coaches for improved fitness sessions in alignment with day-to-day life.
Lifestyle and cognitive reports (HCS & VIA) detailed assessments to hone strengths and address your weak points when designing the plan.
An online academy (12+wk program) to heighten athletic performance, cognitive function, sleep quality, nutrition, and supplementation.
Email support to provide support during times of doubt.
"I'm not just a triathlete. I'm a mom, full-time employee, and part-time student working on my masters. I needed a personalized plan for my unique situation. That's exactly why I chose Duffy Performance Health, and the results speak for themselves," said Ashley G, a delighted client of Duffy Performance Health.
Duffy Performance Health is the brainchild of Cory Duffy, a former military personnel and performance coach who was always passionate about making a difference to the world. This passion led him to create a high-performance coaching organization dedicated to offering individualized training plans for greater physical and mental achievement by blending genetic testing with cutting-edge research.
"The experiences I had while I was in the military were instrumental to my life outside the service. Looking back on the twice-daily PT sessions, mental training, and nutrition plans, I began to recognize that my military experiences were directly applicable to civilian life, "says Cory Duffy. "With in-depth research and testing, I began to develop a holistic approach to peak performance training for my own life. After recognizing just how much of an advantage these skills gave me in the business world, I began to wonder if I could apply these lessons to others as well. That's when I combined my existing skills and life-experiences with my life's purpose to give back through Duffy Performance Health."
To help its clients, Duffy Performance Health offers a free cognitive performance assessment. This assessment provides a key insight to unlock heightened results and helps individuals identify mental barriers responsible for curtailing their progress.
To sign-up today, please visit https://www.duffyperformance.com/
About Cory Duffy: Trusted by top athletes, military special forces, and executives at the forefront of their industries, Cory Duffy is a leader in high-performance coaching. By combining cutting-edge research with personalized genetic planning, Cory builds data-driven roadmaps to optimize sleep, nutrition, cognitive function, athletic potential, and beyond. Having dedicated his life to next-generation coaching, Coach Duffy uses DNA-based testing, psychological assessments, and intake data to help clients reach new personal and professional heights.
Contact Info:
Name: Cory Duffy
Email: Send Email
Organization: Duffy Performance
Address: Sun Valley, Idaho, United States

Source: PressCable
Release ID: 88994920