Apart from the Binance Smart Chain, 123swap finance is launching the 123bridge v1 on Polychain, Cardano, and Ethereum Testnet, in a bid to make headway in the leaderboard by gaining record highs and market gains this quarter.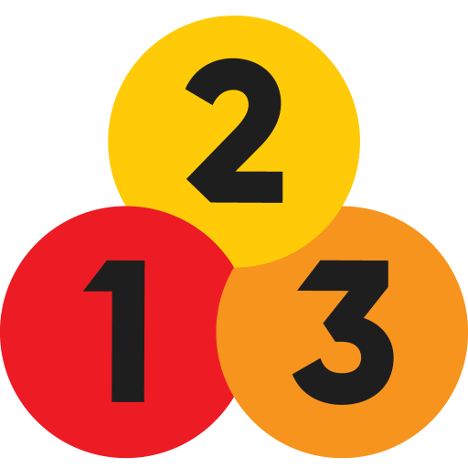 October 22, 2021 —
123swap finance has announced it has launched its platform on Polychain, Cardano, and Ethereum Testnet, in a bid to become the world's best swap platform that brings smart and autonomous finance management in one place through cross-chain smart contracts.
Cardano is a public blockchain platform. It is open-source and decentralised, with consensus achieved using proof of stake. On the other hand, Polychain is an American investment firm based in California that focuses on investments related to blockchain technology and crypto.
In its roadmap, 123swap is out to release the 123bridge v1 on the Binance Smart Chain, Polychain, Cardano, and Ethereum Testnet.
Tomas Ambrazas, Co-founder & CEO at 123swap, says 123bdrige assures easy and convenient multi-chain assets management.
Tomas says whether it's BTC, BSC, ETH, DOT, ADA or any other major blockchain, the 123bridge platform has them. 123swap token holders enjoy total control and ownership over the 123swap platform. They have voting and governance rights.
"Now, users can get their job done without leaving the app," adds Tomas.
Using both open-sourced and proprietary lending protocols, the platform allows the lenders to offer direct cross-chain, multi-asset loans to users in order to earn interest on their crypto assets.
Meantime, 123swap finance eyes the release of the 123bridge v2 on the Binance Smart Chain, Polychain, Cardano, and Ethereum Mainnet by the fourth quarter of 2021 until the first quarter of 2022.
Cardano itself has attracted a vast range of investors due partly to its massive market gains and its energy-efficient process, which is dubbed as far more eco-friendly than the likes of Bitcoin.
Tomas says 123swap redefines the game by leveraging smart contracts. It features top-notch and innovative solutions, which include unchanged rates during transactions, no hidden fees, a variety of assets, and high-level security.
THE 123swap finance core team consists of various industry leaders and global representatives with broad experience encompassing Fintech, AI, Blockchain, Marketing, and Business Development industries.
Tomas Ambrazas, the co-founder and CEO, has a Master's degree in Banking and is a former CEO of more than 25 companies. He is a chairman of a licensed money institution in the European Union and is an ICO and Blockchain Advisor, Angel, Mentor, and Investor.
The platform aims to expand the team further by incorporating more than 100 global representatives across verticals and making 123swap the leading decentralised exchange platform.
123swap works with a leading global consulting firm experienced in Financial Institutions' start-ups. They advise on issues of finance law and licensing of financial services, as well as payments, e-money, investment management, and other similar matters.
Those who want to learn more about 123swap finance and its impressive Roadmap may visit its website for more information.
Contact Info:
Name: Tomas Ambrazas
Email: Send Email
Organization: 123swap
Address: Lithuania
Website: https://123swap.finance/
Release ID: 89050149