New site keeps things simple so anyone can find the perfect free Virtual Private Network service for any type of usage or situation, TheBestFreeVPN.com reports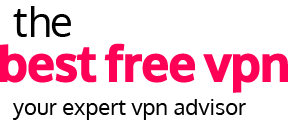 LONDON - October 17, 2018 /MarketersMedia/ —
Finding a Free VPN just became a lot easier, thanks to the launch of TheBestFreeVPN.com, the first website specifically dedicated to making the search simpler. A Virtual Private Network, or VPN, encrypts Internet traffic for a user and can make it appear to originate in another country entirely. Between privacy concerns and the desire to overcome hurdles like location-based blocking, interest in this technology has been surging rapidly.
TheBestFreeVPN.com was created to provide a free, accessible way to discover the most suitable VPN service for any type of activity or situation. Established by Internet networking and security professionals with years of experience, the brand-new site offers expert advice in plain, non-technical language that anyone can understand. All the VPN services listed on TheBestFreeVPN.com have been vetted for trustworthiness, reliability, and usefulness. There is no better way to find the best Free VPN for Netflix viewing, mobile devices, everyday Internet usage, or any other purpose.
"We're excited to report that the site is now online and serving visitors," said TheBestFreeVPN.com founder Tiago Marques. "We've been devoted VPN users for years, and we feel that the time has come for anyone to be able to discover and use a high quality, free VPN service. As the first website to focus specifically on assessing and recommending the top free VPNs, TheBestFreeVPN.com is going to be of real value to many users. The quality of the best free VPN services today is such that anyone will be able to find an excellent option to make use of."
By default, most digital traffic that travels over the Internet can be intercepted and observed at any point between the origin and destination. VPN technology was created to enhance privacy and security by encrypting all the information transmitted between a given device and a single, set destination. It was originally adopted most eagerly by businesses and other organizations seeking to provide authorized, remotely located individuals with secure, Internet-based access to normally closed private networks.
Since then, the advantages inherent in the technology have made it increasingly popular with individuals who have their own personal goals. Setting up a Free VPN for Android can allow a user to make full use of the Internet without worries about the activity being traced back to a particular mobile device. Thanks to a secure, encrypted channel set up between a smartphone and a remote VPN server that forwards traffic to and from the public Internet, users benefit from an additional layer of protection and anonymity.
A VPN can also be used to address other concerns common among Internet users. With many VPN services now allowing users to select the country where the server handling their connection is based, for example, geographic blocking of particular services can be sidestepped easily. Now online and free to use for all, TheBestFreeVPN.com is dedicated to helping site visitors make the most of this versatile, valuable technology.
About TheBestFreeVPN.com:
Making it easy for anyone to find the best free Virtual Private Network service for any purpose, TheBestFreeVPN.com provides informed advice in simple, non-technical language.
Contact Info:
Name: Tiago Marques
Email: Send Email
Organization: TheBestFreeVPN.com
Address: London, UK
Phone: 07845304968
Source URL: https://marketersmedia.com/thebestfreevpn-com-launches-as-first-site-dedicated-to-free-vpn-services/426487
For more information, please visit https://thebestfreevpn.com/
Source: MarketersMedia
Release ID: 426487