The Expert Network celebrates its newest member, Business Analyst Mark Holtzclaw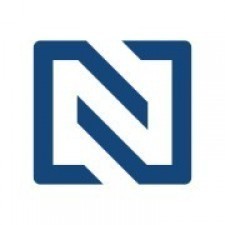 Columbus, OH - May 31, 2016 - (
Newswire.com
)
​​​​​​Mark Holtzclaw, Business Analyst Consultant, AIN Systems, has joined The Expert Network, an invitation only service for distinguished professionals. Mr. Holtzclaw​​​​​​​​​​​​​​​​​​​​​​​​​​​ has been chosen as a Distinguished Business Analyst Consultant™ based on peer reviews and ratings, dozens of recognitions, and accomplishments achieved throughout his career.
Mr. Holtzclaw​​​​​​​​​​​​​​​​​​​​​​​​​​ outshines others in his field due to his extensive educational background, numerous awards and recognitions, and career longevity. He received his Bachelor's Degree in 1989 from Florida State University where he sat as a Senator Student Senate for the College of Social Sciences. He went on at FSU to earn his Master's Degree in Social Work in 1996 as a member of the Social Work Honor Society, Phi Alpha, and later a Master's Degree in Public Administration in 2003 as a member of the Public Administration Honor Society, Pi Alpha Alpha. Mr. Holtzclaw​ is currently a Doctoral Candidate​ at Valdosta State University where he is pursuing a Doctorate in Public Administration and a Master's Degree Library and Information Science with an expected graduation in 2016.
Mr. Holtzclaw has received numerous awards, recognitions, and honors over the course of his career, including the Paul E. Garber Award, 2015 Civil Air Patrol from the U.S. Air Force Auxiliary, and was a Top Ranked US Executive in 2014 from the National Council of American Executives, among many others.
With 13 years dedicated to consulting, Mr. Holtzclaw​​​​​​​​​​​​​​​​​​​​​​​​​​ brings a wealth of knowledge to his industry, and in particular to his area of specialization, government programs and information systems. After working in the public sector for many years first as a social worker, and later as an administrator, he ultimately decided to become a consultant. When asked why he decided to pursue a career in consulting, Mr. Holtzclaw​​​​​​ said:
"Moving from practice to consulting was a natural progression for me. Having built expertise in various government agency public service capacities, I started to receive offers to join projects as a subject matter expert in other states. I decided to take that challenge and have never looked back. Consulting in government information technology projects across multiple states has been extremely rewarding for me and a great source of support for my continuing academic education."
Mr. Holtzclaw has worked on a wide range of projects over the course of his career, from projects involving child welfare, public health, and mental health to those involving financial services and transportation. In addition to his work consulting for government agencies, Mr. Holtzclaw has built a robust expertise in Information Technology, and has worked as an IT consultant for companies such as HP Enterprise Services, NetJets, and Infinity Software Development Inc.
Beyond his career as a consultant, Mr. Holtzclaw is dedicated to sharing his expertise with young professionals in his field. Outside of his firm, he serves as a part time graduate instructor for the University of Phoenix in public administration, as well as on the faculty of Valdosta State University in Georgia where he teaches administration project management in the school's undergraduate political science department.
As a thought-leader in his industry, Mr. Holtzclaw uses his eclectic range of experience to help organizations and businesses stay on the cutting edge of technological trends. A current Doctoral Candidate at Valdosta State University pursuing degrees in both Public Administration and Library and Information Science, Mr. Holtzclaw remains focused on working with libraries across the country to help them utilize new digital technologies. He noted:
"There is a strategy that libraries are evolving. It used to be only hard-copy, paper collections but now they are going digital. With my background in IT and public administration/library science education, I am positioned to help libraries make the transition to digital collections and go beyond books."
Mr. Holtzclaw is a member of the International Institute of Business Analysis (IIBA), Project Management Institute, Air Force Association, and the National Museum of the US Air Force.
For more information, visit Mr. Holtzclaw​​​​​​​​​​​​​​​​​​​​​​​​​​'s profile on the Expert Network here: http://expertnetwork.co/members/mark-holtzclaw/029f9bc803e6e630​
###
The Expert Network has written this news release with approval and/or contributions from Mark Holtzclaw. The Expert Network is an invitation-only reputation management service that is dedicated to helping professionals stand out, network, and gain a competitive edge. The Expert Network selects a limited number of professionals based on their individual recognitions and history of personal excellence.
Related Links
Expert Network Profile
Contact Info:

Expert Network
#62691 228 Park Avenue South
New York
NY 10003
United States
Press Release Service by
Newswire.com
Original Source:
Mark Holtzclaw Has Been Recognized Among the Top in His Industry by the Expert Network©