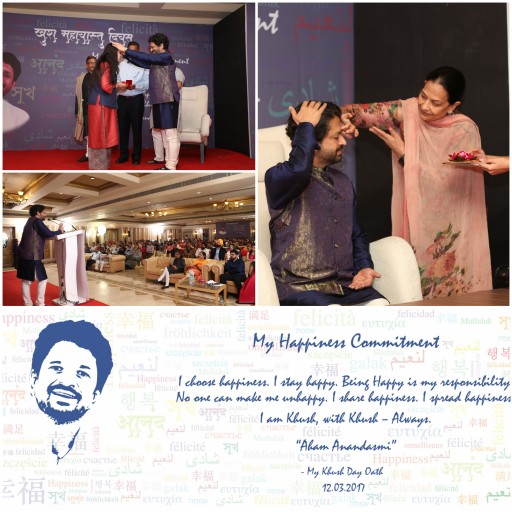 New Delhi, India - March 18, 2017 - (
Newswire.com
)
​On the completion of 25 years of GuruSakha Khushdeep's vastu practices, hundreds of MahaVastu practitioners from all over India and abroad were gathered to be a part of the celebration. 'MahaVastu Diwas-17' with this silver jubilee was celebrated as Khush Day and best performing MahaVastu Experts and Acharyas were awarded. GuruSakha shared his wisom on Happiness, Mahavastu Experts & Acharyas took Happiness oath and commitment of free vastu services to help people leading a happy life.
Event started with the tradition of GuruSakha's Tilak and blessings from GuruMaa, followed by greetings from various friends and followers who praised GuruSakha for changing their lives and fulfilling them with liveliness. On this occasion, GuruSakha also awarded best performing MahaVastu Exerts & Acharyas with Best MahaVastu Expert to Mr. Eshan Garg & Ms. Neena S Arora, Young Achiever to Mr. Pankit Goyal, Best Acharya to Mr. Mukesh Verma and Most intuitive Acharya to Ms. Shivani Bachaas.
 After the award ceremony, GuruSakha talked about his experience of 25 years in vastu practices, remembering his old days, he also shared how he devoted his complete life to make other people happy. He shared that happiness is like health of being at ease. Of not being at ease is dis-ease and then we feel unhealthy and we work to come back to ease. To maintain happiness, he gave sutra that "connect outside to connect within". Recognize and stay connected with all those activities, things, people which makes you internally happy and sets you in flow. Slowly this connection leads you to connect with-in which is real source of happiness and this happiness then does not depend on anything. It establishes you in your real self and naturally you stay happy and live with happiness. Being established in yourself, you become source of joy to others as well through your work, your advice or with just your presence.
On this auspicious day, GuruSakha proudly stated his commitment to make other people's life happy and pledged that his global network of 2000+ MahaVastu Experts will spread happiness. He also pledged that 72% of MahaVastu services shall be free of cost to ease out routine life matters like family disputes, child's education, marriage or relationship problems, health problems, peace of mind, no job etc. With the oath of staying happy and keeping others happy this occasion wrapped up.
About MahaVastu: Life is a continuous celebration. If you are not able to celebrate life, there must be some barriers in your life or mind caused by the space around you in which you live and work. Our health, wealth, prosperity, happiness and peace of mind depends on a balanced state of body, mind and the living space. At the MahaVastu Centre, we focus on gaining this state of balance in the buildings. It helps to remove the barriers from the lives of occupants of the building. It enables the mind to realise its fullest potential and create a better world. To know more about MahaVastu, visit www.mahavastu.com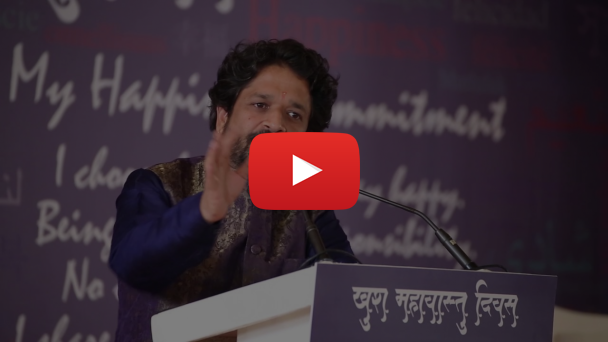 Related Links
Website
Youtube Channel
Press Release Service by
Newswire.com
Original Source:
MahaVastu Diwas 2017: Celebrated as KhushDay, MahaVastu Experts Took Oath for Spreading Happiness and Giving Free Vastu Services to Ease Out Routine Life Problems