Launch Announcement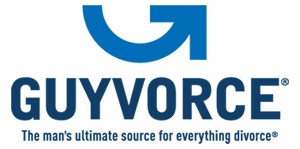 Las Vegas, NV - April 3, 2017 - (
Newswire.com
)
Anyone navigating divorce deserves access to qualified help. That's why we launched The Guyvorce Ultimate Resource Directory®. Our unique online directory provides listings for a full range of divorce-related services and lets the user find experts close to home. The Guyvorce Ultimate Resource Directory® is part of Guyvorce.com – The Man's Ultimate Source For Everything Divorce®. We're the fasting growing men's divorce site, with over 44,000 Facebook fans and thousands of website visitors per day.
Guyvorce is proud to be The Man's Ultimate Source for Everything Divorce®. For the past three years, Guyvorce has been busy growing our Guyvorce Community by providing articles, support, and relevant resources for men dealing with divorce.
Our goal is to provide men going through divorce with all the tools and resources they need. Guyvorce.com offers hundreds of fresh articles to engage, connect, and help men going through all stages of divorce, covering every aspect of divorce, custody, dating, visitation, alimony and more – all from a man's perspective. We are totally independent, not affiliated with any divorce law firm. 
Our State Law Summaries and Child Support Calculator remain popular resources. We offer Videos, Legal Definitions, The Lighter Side, Real-Time Forums and our most recent addition – The Guyvorce Ultimate Resource Directory®.
For a limited time, our Basic Listing is FREE and professionals can save 50% on a Premium Listing with Coupon Code: proapr. Sign up now at: https://directory.guyvorce.com/professional-signup/
If you would like more information about this topic, please contact Debra Giuliano, Guyvorce Editor-in-Chief via email at Debra@Guyvorce.com.
Related Links
Guyvorce Website
Guyvorce Directory
Related Images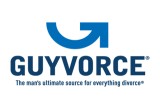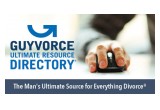 Press Release Service by
Newswire.com
Original Source:
Guyvorce Ultimate Resource Directory