Announcing the launch of the brand-new Compass Investigations website - an exciting step for John Van Steenkiste and the Compass Investigations team. With more than 30 years of experience as a private investigator, John Van Steenkiste and Compass Investigations provide a range of investigative services such as process serving, surveillance, and skip tracing to attorneys and individuals alike.

FORT LAUDERDALE, Fla. - September 28, 2017 - (
Newswire.com
)
​The new Compass Investigations website has been launched, and offers clients an easy access to their unique and secure client profiles via the web platform as well as provides a more aesthetically pleasing look overall. The new website will allow clients to navigate more easily and ensures that the necessary information about the services that are offered by Compass Investigations is readily available.
Originally established in 1986 by John Van Steenkiste, the premier investigative company Compass Investigations has gone from a small company to a large multifaceted organization since 1986. Compass Investigations offers a wide range of services such as process servicing, investigative services, surveillance, asset searches, court research and filing, as well as skip tracing and locates. The company utilizes the services of licensed private investigators, servers, as well as in-house staff that consist of researchers, paralegals, and computer specialists.
Compass investigations is a company that ensures each case is met with the necessary meticulous attention to detail and treated as a priority. Thanks to the incredible levels of expertise, integrity, and high caliber service, the company has catered to the needs of attorneys, governmental agencies, and private individuals. By keeping each team localized to a certain territory, John Van Steenkiste has ensured that servers and private investigators are able to effectively and efficiently cover their territory in the shortest amount of time possible.
While able to provide process service in the Tri-County area such as Miami-Dade, Broward and Palm Beach, Compass Investigations is also able to provide process serving worldwide. This is done by utilizing the extensive network and affiliations that Compass Investigations has with local, national, and international associations.
With the launch of the new website, there will be a greater ease for clients accessing their case documentation online through the client portal. Here clients will be able to check on the progress of the work performed and depending on the preferences of the client, sign up for instant notifications. If the client opts for instant notifications, e-mail update detailing all the changes, comments, or job completion will be sent to a client-specified e-mail address. Instant notifications will contain a link to various service details and case progress.
The instant notifications will also include information on various process serving attempts as well as any problems encountered while making the delivery. By making use of a client's unique login and password, the client is able to search all of the on-going services as well as access information from past services by searching for a specific defendant or file number. Clients will also be able to access invoices and returns from the online account.
The launch of the new website bolsters trust in the premier investigative service in South Florida, Compass Investigations, as it opens up a new platform to clients. Compass Investigations is a company that covers everything from licensed private investigators and video surveillance to interviews. The information received from private investigation and surveillance will be verified and detailed, and will available to the client to be used in a court of law.
Compass Investigations may have started small, but today it is one of the leading private investigation and process serving firms in Florida. Under the renowned leadership of John Van Steenkiste, the team at Compass Investigations has learned the necessary skills to succeed and ensure client satisfaction is achieved. The new website easily allows clients to see who and what Compass Investigations is, as well as how the company can help.
Related Links
John Van Steenkiste and Compass Investigations
Surveillance Services
Related Images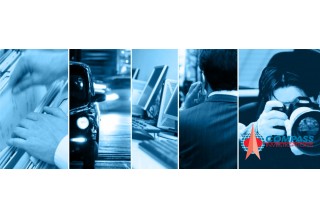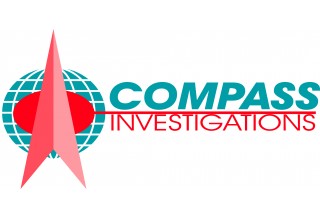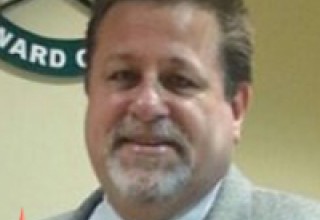 Press Release Service by
Newswire.com
Original Source:
John Van Steenkiste and Compass Investigations Launches New Website