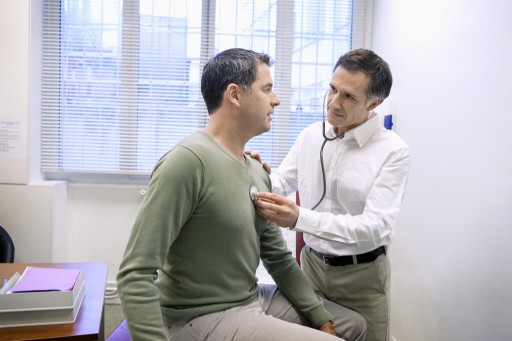 MIAMI - November 6, 2017 - (
Newswire.com
)
​​Dr. Erik Agazim, a young resident, has just completed his cardiovascular practice, and now he plans to move further with his career.
Unlike many students who decide to study medicine, it was just curiosity that made Dr. Agazim choose this specialization. It was also a burning need to help others.
When he was only 14 years old, Erik's father was diagnosed with heart disease and high blood pressure. Like many Americans, his father was suffering from an illness that killed millions every year but can be managed quite easily if found early.
Dr. Erik Agazim shares with us that in his cardiovascular practice he discovered how much the way we eat as well as our lifestyles influence whether we are going to end up on the operation table or not.
"Many medical practitioners are excited when new techniques to treat heart disease are being found or when a new medication is proven to work, but the truth is that we are so absorbed in our ways to treat the illness that we completely forgot about how easily in many cases it can be prevented. Up to 80 percent of the cases that end up in the emergency room are not disastrous results of a number of faulty genes that cause heart disease, they are the result of untreated stress, poor eating habits, and a sedentary lifestyle."
While the young doctor is proud of the medical community for the many discoveries that led to saving so many patients suffering from heart disease, he cannot stop thinking about the costs and discomfort that are involved when we as a nation "let ourselves go" and clog our arteries.
Dr. Erik Agazim also shares the experience his father had years ago. He hopes that medical practitioners will now not turn their backs on the impact of nutrition on heart disease.
"I remember when dad came home after his first visit to a cardiologist, the only change he made was ditching salt and red wine. The doctors back in the day barely mentioned the word 'diet'​ or how certain types of exercises can help even patients who have cardiovascular issues. My dad was dependent on his medication, if he would skip one dose his dizziness would come back and we were afraid for his life."
The young cardiologist speaks about the importance of balancing a number of carbohydrates that we put inside our bodies.
"We are told the same things since the 70s, eat high in carbs and low in fats. The only problem with this approach is that carbs are actually sugars and the average male only needs around 100 grams of carbs if he is active, but studies show that in the United States the average adult eats anywhere 300 and 400 grams of carbs which is outrageous. The excess is stored as fat, and those fat tissues can sometimes end up on our organs or can put pressure on our heart."
Dr. Agazim believes in the importance of educating patients on important matters such as dieting, exercising, and detecting deficiencies or illnesses that could worsen the condition of their hearts.
Type 2 diabetes also increases the chance of cardiovascular disease, but few doctors take their time to explain the link between the two and how important it is to manage the first through healthy diet and exercise to prevent the later.
"Most patients are expecting a magical pill and some doctors do make it sound like only a pill can help but the truth is that what we put in our bodies has a huge impact on our health but most medical practitioners are afraid to speak about it since it may harm the pharmaceutical companies."
After finishing the cardiovascular practice, Dr. Erik Agazim wants to use his knowledge of both nutrition and cardiovascular health to increase the effectiveness of the therapies used for heart disease.
Related Images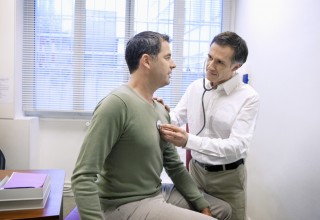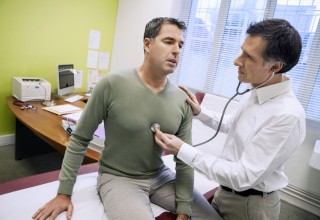 Press Release Service by
Newswire.com
Original Source:
Eric Agazim Has Successfully Completed His Cardiovascular Practice