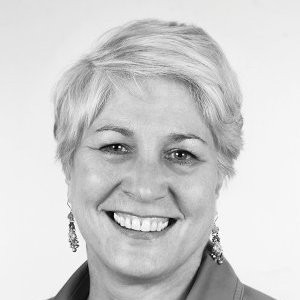 PITTSBURGH - December 1, 2017 - (
Newswire.com
)
Newton Talent, a leading provider of recruitment process outsource (RPO) solutions, announced today the appointment of Patty Van Leer Silbert as President effective immediately. Patty has served as Newton Talent's Director of Innovation and Market Development since February 2015.
According to Rick Newton, founder/owner of the Newton Family of Companies, Patty's appointment is a clear reflection of the company's current trajectory: today's announcement follows a historic year of market and financial growth for the company.
"Through Patty's catalytic leadership over the past 18 months, Newton Talent has transformed its business model, go-to-market messaging, internal processes and has broadened and strengthened its client base," he said. "The work she has done to date has already resulted in increased sustainability, more satisfied clients and record profitability.
"We couldn't be more confident in Patty's ability to continue to take our business to the next level and to achieve Newton Talent's vision of helping companies to achieve their great purpose through people," he added.
Prior to her engagement with Newton Talent, Patty served as chief product officer for NAS Recruitment Communications, where her passion for innovation and strategy led her to leading the development, engineering and sales of the organization's cutting-edge recruitment marketing solution, ACTIVATE. Throughout her career, she has helped leading companies create and deploy strategies that help them to attract, hire and retain top talent.
"As someone who has spent nearly 30 years in the talent acquisition and recruiting space, the opportunity to lead the team that's developing the next generation of RPO services is extremely exciting," said Patty. "I'm honored to add my voice and experience to those who have helped make Newton Talent one of the most respected and trusted RPOs in our region."
ABOUT NEWTON TALENT
Newton Talent provides award-winning RPO solutions that are highly tailored to help companies streamline recruitment processes, enhance candidate experience and improve quality of hire. Headquartered in Pittsburgh, Pennsylvania, and part of the Newton Family of Companies, Newton Talent services are employed by organizations of all sizes and industries across North America. www.newtontalent.com
ABOUT THE NEWTON FAMILY OF COMPANIES
Headquartered in Claysville, Pennsylvania, the Newton Family of Companies is comprised of three companies dedicated to improving a company's performance through innovation (Aspirant), talent (Newton Talent) and leadership development (The Newton Institute).
MEDIA CONTACT: Kathie Sandlin, Marketing Manager, Newton Talent 
m: 440.212.4349 
e: kathie.sandlin@newtontalent.com
Press Release Service by
Newswire.com
Original Source:
Newton Talent Appoints New President - Patty Van Leer Silbert