Elena Ashley, CEO/Founder of Ashley Consulting & Training, LLC, is selected for her outstanding leadership and commitment within her profession.

CHICAGO - April 17, 2018 - (
Newswire.com
)
The International Association of Women (IAW) honors Elena Ashley as a 2018-2019 inductee into its VIP Influencer of the Year Circle. She is recognized with this prestigious distinction for leadership in entrepreneurship. The International Association of Women (IAW) is a global in-person and online networking platform with nearly one million members, 1000+ in person and virtual events, over 100 Local US-based Chapters and International Chapters in several cities in China.
"I'm pleased to welcome Elena into this exceptional group of professional women," said IPDN President and IAW Spokesperson Star Jones. "Her knowledge and experience in her industry are valuable assets to her company and community."
After a highly successful career as a Consultant and Corporate Technical Trainer in technology and business, after two decades, Elena Ashley made the bold decision to strike out on her own. A little over two years ago, she founded Ashely Consulting & Training, LLC, a full-service business intelligence/data management services firm.
Now, Ms. Ashley has taken her company to the next level by recently launching AshleyTrainingOnline.com, a training division of the company. This unique social learning platform serves an international audience and provides cohort-style online training and retraining programs, internships and job opportunities in the areas of business intelligence, big data, cloud computing, security, data management, data privacy, business management and career development.
Ms. Ashley and her team of experts help individuals and workgroups improve skills, increase productivity and realize goals. "Our trainers are all highly qualified with deep industry experience in their subject areas and provide a level of real-world learning experiences not available from other training institutions," said Ms. Ashley. "We are also working with EDD and locally with SETA to bring high-tech retraining programs to those under-employed or unemployed, as well with local business to provide internship opportunities to upskill our workforce quickly to keep up with the high-tech employment demands growing in our region. We encourage those interested to check out our training calendar for details."
Unfazed by the often daunting challenge of running her own company, Ms. Ashley looks forward to adapting and evolving her business. "My goals are to continue to make the right connections to foster growth and provide employment opportunities, and to become a leader in the high-tech training space," she added.
About IAW
The International Association of Women (IAW) is a global in-person and online professional networking platform that provides nearly one million women the forum, professional development, and services needed to thrive in an interconnected world. Through 100+ local chapters, International Chapters in several cities in China and 1000+ in person and virtual events, members cultivate valuable connections, develop professionally, and promote themselves and their businesses. Founded in Chicago in 2017, IAW is a division of Professional Diversity Network, Inc (NASDAQ: IPDN), an online network tailored to provide diverse professionals in the United States with access to employment opportunities.
Related Images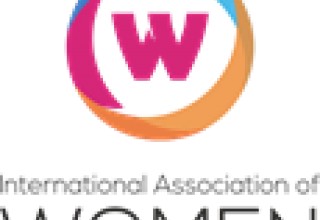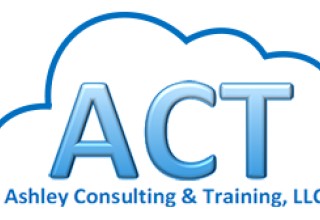 Press Release Service by
Newswire.com
Original Source:
International Association of Women Inducts Elena Ashley Into Its VIP Influencer of the Year Circle