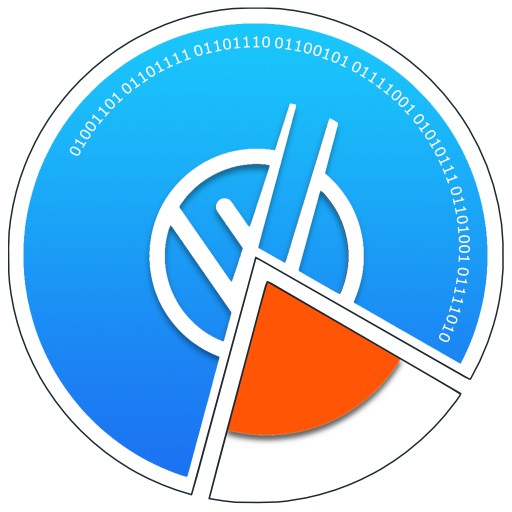 LOS ANGELES - July 11, 2018 - (
Newswire.com
)
​Over 1 million users worldwide have discovered the ease and benefit of MoneyWiz - the personal finance app that allows users to manage ALL of their financial accounts, budgets, and bills in ONE place - allowing for a seamless flow of financial data. NOW, the world's smartest finance app has proven it's even smarter by becoming the first and only personal finance app to include crypto holdings and Forex accounts. MoneyWiz is available for iOS, Android, macOS and Windows PCs. Visit https://wiz.money, the Apple Store or Google Play to download the new MoneyWiz 3 Premium subscription for only $4.99 per month.
There is a reason why MoneyWiz is one of the world's most popular finance apps - and it's because of MoneyWiz's unmatched list of over 400 functional features, automatic bank and multi-device syncing capabilities and ease of use. MoneyWiz seamlessly syncs with over 16,000 banks worldwide and automatically syncs between a user's devices - making managing one's finances easier than ever! Now, with the launch of MoneyWiz 3 in June 2018, MoneyWiz has taken managing personal finances to an entirely new level.
"We're ecstatic about our latest features," states Founder and CEO Iliya Yordanov. "Our goal has always been to help our users organize and manage their finances across all their accounts and investors today are incorporating cryptocurrency into their portfolios as well," shares Iliya.
New and existing MoneyWiz users will discover that MoneyWiz 3 offers many new and enhanced features, including:
Full

crypto-currenc

y

support

 - including automatic download of trades from some of the largest exchanges and wallets

FOREX support

Major

performance improvements

on all platforms
New and

improved design

and user experience
In addition to the features available in previous MoneyWiz versions:
Military-grade security

via the SYNCbits platform which encrypts all data

Multiple currency support

and support for Multiple Data Providers (i.e., multiple banks, credit cards, mortgage accounts, etc.)

Budgeting

, auto-categorization, smart auto-fill and tons of powerful reports

Instant Forecast

capabilities (To see any day in the future based on scheduled transactions)

Data Conflict Resolution

when working across multiple devices at the same time

Checkbook register

that monitors and recommends the next available checkbook number
The ability to

group accounts

and the ability to work offline
MoneyWiz 3 is a premium subscription service which includes all of the latest MoneyWiz features for only $4.99 per month or $5.99 month-to-month.
ABOUT MONEYWIZ
MoneyWiz is one of the most popular personal finance apps with over 1 million downloads worldwide. Founded in 2010 by two engineers simply seeking to monitor their own finances in one place, they quickly discovered the solution they created would benefit others as well. MoneyWiz was born. Today, MoneyWiz boasts over 1 million downloads worldwide. MoneyWiz helps users manage ALL of their finances and multiple currencies in one location - including bank/credit/cash/mortgage accounts management and traditional stocks and bonds investments. Unlike other finance apps, MoneyWiz syncs between ALL devices automatically. As of June 2018, MoneyWiz is the first and only financial app to include cryptocurrency and Forex accounts. MoneyWiz supports ALL cryptocurrencies, including altcoins. MoneyWiz also integrates with major exchanges, including Coinbase and Binance. MoneyWiz is available for iOS, Android, macOS and Windows PCs. Visit http://wiz.money to learn more or contact iliya@wiz.money for interviews.
Related Links
MoneyWiz Media Kit
MoneyWiz Website
Related Images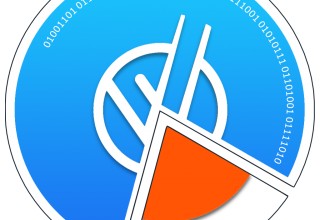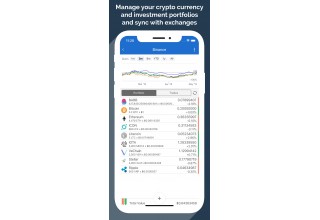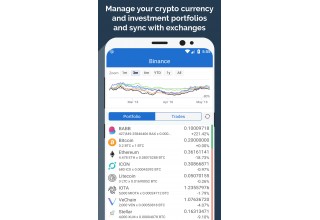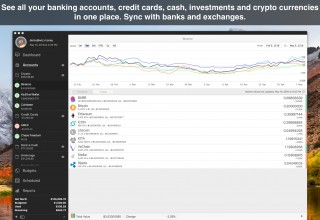 Press Release Service by
Newswire.com
Original Source:
MoneyWiz, With Over 1 Million Downloads Worldwide, is the First and Only Personal Finance App to Include Support for Crypto Currency!