ETH, BTC, BAT and 0x Prizes Awarded to Long Gamers to Motivate Healthy Financial Habits

SAN FRANCISCO - August 23, 2018 - (
Newswire.com
)
Long Game, the personal finance app using games and rewards to improve millennials' financial habits, launches Crypto Rewards.
Crypto Rewards works by rewarding users with free crypto assets as they save and level up in the Long Game app. High-quality crypto assets, selected for their alignment with Long Game's mission-driven values, are rewarded to users for free as an incentive to continue building healthy financial habits.
Long Game's goal is to educate their users about new financial assets and provide no-risk access to crypto markets while motivating and positively reinforcing smart financial behaviors. 
Crypto assets, selected based on rigorous criteria including the potential positive impact of the asset, the caliber of the team and the strength of the utility, are awarded to active users of Long Game. Long Game provides users education about the assets. At launch, the Crypto Rewards assets include ETH, BAT and 0x.
The company has also launched Crypto Spin, adding cryptocurrency prizes to the app. As Long Game users save in the app, they are rewarded with chances to play games of chance. These prizes have included cash wins up to $1 million. Now with Crypto Spin, Long Gamers can also win BTC and ETH tokens, providing additional on-ramps for new-to-crypto consumers without the risk of users investing their own money in crypto markets.
"We believe that blockchain will fundamentally change finance and business as we know it even though investing in cryptoassets is still risky. It's important for Long Game customers to learn about this exciting new frontier. Crypto Rewards will serve to educate our customers and introduce them to crypto markets while protecting them from the risk that comes with investing," said Lindsay Holden, CEO of Long Game.
How Long Game Works: The app is available for Android and iOS devices. Through the app, users create a profile, link their bank and open a new FDIC-insured, interest-bearing savings account. As users save, they earn points to play games within Long Game. These games offer users the chance to win real money or cryptocurrency. 
About Long Game:
Long Game is the personal finance app using games and rewards to improve millennials' financial habits. Leveraging effective motivators from industries such as mobile gaming and lotteries, Long Game applies these incentives to drive smart financial behaviors like saving to an FDIC-insured savings account. The mobile app is available for Android and iOS devices. Follow Long Game on Facebook, Instagram and Twitter.
Contact Information:
Jennifer Buonantony
Press Pass LA for Long Game
jennifer@presspassla.com
(323) 496-1976
Related Images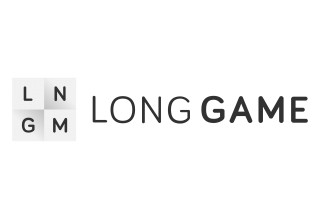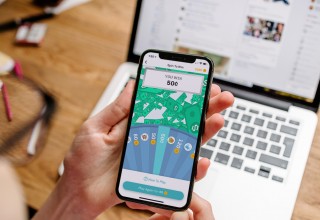 Press Release Service by
Newswire.com
Original Source:
Long Game Launches Crypto Rewards, Becoming the First Personal Finance App to Give Consumers No-Risk Access to Crypto Markets