The Wall Street Business Consultant is Among Industry Leaders Scheduled to Speak at the One-day Conference on Saturday, Sept. 29.

NEW YORK - September 24, 2018 - (
Newswire.com
)
Wall Street business consulting firm, Compass Operations, is pleased to announce that Patrick Bergin, company president, is among the industry leaders who will speak at the Long Island Entrepreneurship Conference 2018 on Saturday, Sept. 29, 2018, at the Long Island Marriott, Uniondale, New York.
The conference will bring together over 500 existing or aspiring entrepreneurs. The one-day event will provide entrepreneurs with training resources, networking, breakout sessions and insights from industry leaders.
Patrick Bergin stated, "It is my pleasure to share knowledge and skills garnered from my career in start-ups and business management with Long Island entrepreneurs." He added, "I look forward to the opportunity to connect and work with a new generation of entrepreneurs." 
Key features of Long Island Entrepreneur Conference 2018 include:
Keynote address, book signing and Q&A Event with Daymond John – Founder of FUBU, CEO of the Shark Group, and Star of Shark Tank on ABC.
Lunch and Learn session with Marcus Benjamin – Founding Partner of John Maxwell's Global Team of Speakers, author, entrepreneur and CEO of The Benjamin Agency
Entrepreneurs Round Table featuring entrepreneurs whose businesses are growing and expanding exponentially. Let's learn why.
Breakout Sessions - with tracks targeting early startups and mature businesses
Vendor
About Compass Operations: Compass Operations is an advisory firm with offices in New York City and Princeton, New Jersey. Its seasoned consultants blend expertise and knowledge derived from more than 100 years of collective experience. The firm works with businesses of all sizes to help them achieve industry leadership whether operationalizing a start-up, guiding an existing company successfully through substantial change or transforming an underperforming business unit. Contact Compass Operations at (866) 705-2668 Email: pbergin@compassops.com. For more information, visit the firm website. Follow Compass Operations on Facebook and LinkedIn. 
About Long Island Entrepreneurship Conference (LIEC) - Designed to ignite, transform and accelerate your business venture, the event promises to provide entrepreneurs, CEOs, COOs, next-generation leaders and aspiring entrepreneurs with the insight and information they need to grow their business. For conference program details, registration and more, visit https://www.liec2018.com.
Related Images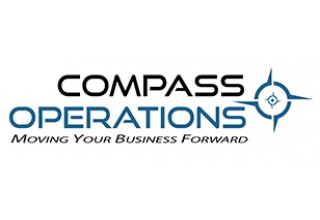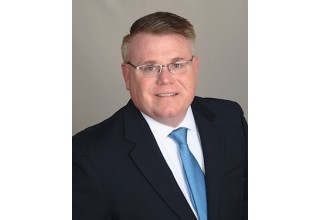 Press Release Service by
Newswire.com
Original Source:
Compass Operations President, Patrick Bergin to Present at Long Island Entrepreneurship Conference 2018