Nageen Riffat, Founder of Nyn's Dreams LLC, joins networking organization
CHICAGO - January 15, 2019 - (
Newswire.com
)
The International Association of Women (IAW) recognizes Nageen Riffat (aka Nyn) as a 2019-2020 Influencer. She is acknowledged as a leader in entrepreneurship. The International Association of Women (IAW) is a global in-person and online networking platform with nearly one million members, 1000+ in person and virtual events, over 100 Local US based Chapters and International Chapters in several cities in China.
"I'm pleased to welcome Nyn into this exceptional group of professional women," said IPDN President and IAW Spokesperson Star Jones. "Her knowledge and experience in her industry are valuable assets to her company and community."
A native of Pakistan, Nageen Riffat (aka Nyn) had a highly successful career but was trapped in an abusive marriage. She eventually got out of the marriage, fought for the custody of her sons, and fled to the US as a refugee with her children.
A Business Strategist, Coach and Speaker, Ms. Riffat has more than 20  years of experience in the corporate arena and has held numerous key positions in marketing, brand management business and women leadership development. Passionate about giving back to the community that embraced and supported her and her family, she founded Nyn's Dreams LLC, a business and leadership consulting company in West Haven, CT.
"The focus of my company is on elevating women leaders and entrepreneurs to lead and profit from their own zone of genius," Ms. Riffat said. "Using my skills in business planning, diversity and inclusion, mindset coaching and taking businesses to the next level, I guide clients throughout their journey so they achieve the best and continue to do positive things for the world."
Ms. Riffat is committed to helping women leaders and entrepreneurs realize their dreams and achieve financial success. In addition to offering her consulting services, she also has formed partnerships with local and national organizations. To encourage diversity and inclusion, she has created #IamYou, which unites the corporate sector with chambers of commerce throughout the US. "I also coach and mentor women business owners and corporate leaders to embrace their own reality and stand out as A-players with empowered thoughts and effective actions," Ms. Riffat said. In addition, she shares her expertise through speaking and writing at forums around the country and the world.
Education & Accomplishments:  Master's in English Literature; Professional Certifications in Fundamentals of Leadership from the Indian Institute of Management Bangalore and Miller & Heiman and Leadership Empowerment Program from DDI-Sri Lanka; Chapter Leader, Single Mom Movement, USA; Honorary Editor, International Journal for Women Empowerment; Expert Contributor, Everything Home Talk Show; Member on Board of Global Advisory Council of Steering for Goodness, Nigeria; Awards: Leadership Excellence Award for Global Women Empowerment Initiatives (Avery Dennison Foundation Award, 2018); Women Entrepreneur Mentoring Award (AWID Global Impact Awards, 2015); Employee Relations Excellence Award, Avery Dennison Excellence Awards 2014); Best HR Business Partnership Award (Avery Dennison, South Asia Excellence Awards 2013)
About IAW
The International Association of Women (IAW) is a global in-person and online professional networking platform that provides nearly one million women the forum, professional development and services needed to thrive in an interconnected world. Through 100+ local chapters, International Chapters in several cities in China and 1000+ in person and virtual events, members cultivate valuable connections, develop professionally, and promote themselves and their businesses. Founded in Chicago in 2017, IAW is a division of Professional Diversity Network, Inc., an online network tailored to provide diverse professionals in the United States with access to employment opportunities.
Related Links
Facebook
Related Images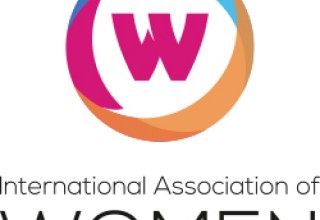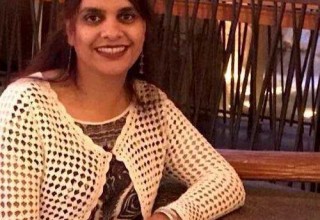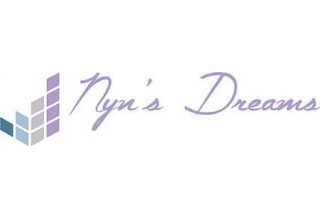 Press Release Service by
Newswire.com
Original Source:
International Association of Women Recognizes Nageen Riffat as a 2019-2020 Influencer