Mike Sudermann, Founder of ASCENT Select, an Award-Winning Recruitment Service, Selected for "Gold Recruiter Achievement Status" by NPAworldwide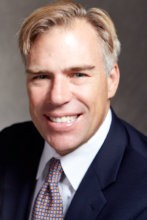 GREENSBORO, N.C. - February 1, 2019 - (
Newswire.com
)
Mike Sudermann, founder of ASCENT Select, an executive search partner for companies seeking high-level professionals, was selected for "Gold Recruiter Achievement Status" by NPAworldwide. NPAworldwide is a global recruitment network facilitating placements between its members. The network has more than 500 member offices on six continents.
The Recruiter Achievement Status program is a lifetime achievement program for NPAworldwide members.
"Member recruiters who have reached the Gold level or higher represent less than 10 percent of our entire membership," said Dave Nerz, president of the group, in a press release distributed by the organization. "Reaching this level of achievement is a testament to both personal productivity and network tenure. It is a significant accomplishment."
ASCENT Select is an awarding-winning strategic executive search partner assisting companies in identifying and hiring ideal candidates for mid to senior-level executive positions. Ascent Select team members are experts at sourcing and using strategic methods, including cultural assessments, to place ideal executives in available supply chain, procurement, distribution, logistics, operations and finance roles. The specialized team of recruiters are industry authorities, highly networked and have been retained for their services by clients, worldwide.
Outplacement is a job search accelerator program for everyone, regardless of title. This unique outplacement program provides extensive coaching, assessments, resume/LinkedIn optimization, social media marketing, networking strategies, interviewing strategies with mock interview practice, weekly group and 1:1 coaching and more. Sudermann has recruited thousands of executives over the past decade and understands the pain of career transitions, which led him to create Advantage Outplacement.
The ASCENT Select team would like to send out a huge congratulations to Sudermann on this well-deserved recognition.
###
ASCENT Select provides streamlined, targeted executive search services for companies needing to hire top-tier talent to fill mid to senior-level executives in the supply chain, procurement, distribution, logistics, operations and finance positions. The agency uses strategic techniques to find ideal candidates and boasts a 98 percent acceptance rate. About 95 percent of their placements remain in roles for 12 months or longer. The agency has been awarded many distinguished recognitions through the NPA Worldwide Network (which maintains the membership of more than 1800 recruiters and 500 search firms worldwide), including: Top 25 Revenue Producing Firm in 2015, Largest (Split) Placement in 2015, Silver Recruiter Achievement Award in 2016, Top 25 Recruiter Achievement in 2017, Top Revenue Achievement by a Firm in 2017 and Largest (Split) Placement in 2017. For companies searching for the perfect executive, ASCENT Select is a world-class tool available to help, today.
For more information, visit: http://www.ascentselect.com
Press Release Service by
Newswire.com
Original Source:
Founder of Executive Search Firm Recognized With 'Gold Recruiter Achievement Status'