Financial Advisor Brenda Knox, CFP®, Emphasizes Community Service, Fiduciary Standards as Next Decade Begins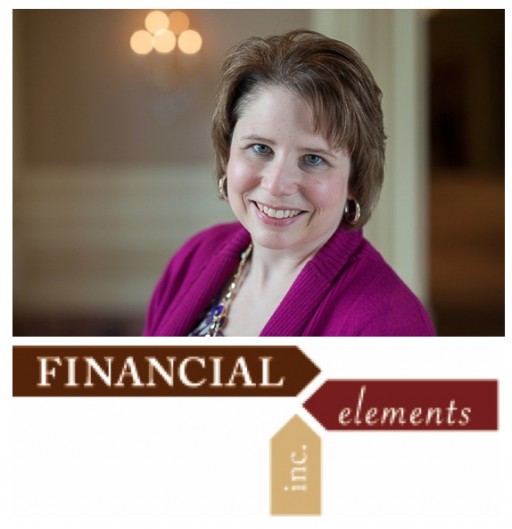 ROLLING MEADOWS, Ill. - February 26, 2019 - (
Newswire.com
)
Brenda Knox, CFP®, founder of Financial Elements Inc., is celebrating the firm's tenth year of guiding clients on their financial journeys. "Having been a financial advisor since the mid '90s, I started my firm ten years ago in order to provide clients with a financial GPS to help them navigate their financial lives," said Knox. "Many of my clients have been with me since the early days of my career and I have advised them through all of life's transitions. It is gratifying to see so many great outcomes based on fiduciary standards and focused financial planning."
"In this anniversary year, we will be celebrating through a variety of community events," said Knox. "I believe that effective financial planning extends beyond money – it encompasses health and legacy planning as well and I wanted to bring that to the forefront with my clients and community. I am excited to merge support for two important causes with my goal of serving my clients in a holistic manner by offering these events to clients and the local community."
COMMUNITY FOCUS
On Saturday, May 25, 2019, Financial Elements Inc. will be a sponsor for the Salute, Inc., 5k/10k run. Knox is inviting clients and friends to join her team for this annual race, to walk, run or just visit the Financial Elements tent and help the organization support returning veterans.
In August 2019, Financial Elements will sponsor a program hosted by the Harper College Educational Foundation. The speaker will be Amy Florian, CEO of Corgenius, whose topic is "Aging With Dignity." Florian will address the challenges individuals and families face when having to make tough decisions about the care of aging family members who may not have planned ahead to let their children know their wishes or share their wisdom and life lessons. Florian will also speak about the range of documents individuals, parents and loved ones need to have in place so that they can live as fully as possible until their very last breath and explore ways to pass on one's wisdom and create a legacy that involves more than money. 
To sign up for either of the two events, contact Brenda Knox at Brenda.Knox@FinancialElementsInc.com or 847-496-4179.   
ABOUT FINANCIAL ELEMENTS INC.
Founded by Brenda Knox, CFP® in 2009, Financial Elements Inc., helps clients integrate dollars and cents with common sense and compassion. A fee-only, boutique financial planning and investment advisory firm in Chicagoland, Knox and her team tailor services to each client's individual needs. They help clients determine what financial stability means to them and design plans that work overtime to achieve the client's goals. The firm's clients include those starting out in their working lives, as well as those focused on taking care of their families, anticipating retirement or successfully enjoying their retirement years.
Knox has been a fee-only, fiduciary financial advisor for more than 22 years. She has helped hundreds of clients plan their financial lives. An active member of the National Association of Personal Financial Advisors (NAPFA), she has served as both president and chair of the Midwest Regional Board, as well as chair of the membership and symposium committees. Currently, she is part of the Leadership Development Committee for NAPFA and on the board of the NAPFA Consumer Education Foundation (NCEF) working with programs such as Building Homes for Heroes and Money Smart Week.  She is also on the Harper College Educational Foundation Board and serves on multiple committees for the Harper Foundation as well. 
For more information about Brenda Knox and Financial Elements, visit www.FinancialElementsInc.com. Click here to see an infographic about fiduciary standards: https://www.napfa.org/financial-planning/fiduciary-101.  
Contact:
Leslie Swid
Impact Communications
(913) 649-5009
leslieswid@impactcommunications.org
###
Press Release Service by
Newswire.com
Original Source:
Chicagoland's Financial Elements Inc. Celebrates 10th Anniversary