Employees and judges agree: TradePMR has a great culture.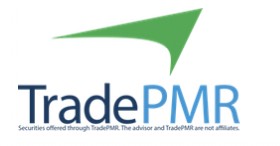 GAINESVILLE, Fla. - March 5, 2019 - (
Newswire.com
)
TradePMR, a technology and custodial services provider, has earned another accolade in 2019. Today, the firm announced they have earned a spot among some of the industry's best-ranked companies, earning a spot on the 2019 Best Places to Work in Financial Technology list assembled by SourceMedia and Best Companies Group. The list includes 50 companies that operate in and serve companies and consumers in a wide range of financial services including banking and mortgages, insurance, payments and financial advisory.
"We have a philosophy of providing white-glove service to the advisors we work with and I believe as an entrepreneur, you must extend that courtesy to the team that is helping execute your vision, day in and day out," said Robb Baldwin, founder and CEO, TradePMR. "I am thrilled that our team at TradePMR, as well as the teams at SourceMedia and Best Companies Group, recognize our efforts to make this an employee-centric workplace."
Companies from across the United States entered a two-part survey process to determine SourceMedia's Best Places to Work in Financial Technology. The first part consisted of evaluating each nominated company's workplace policies, practices, philosophy, systems and demographics. The second part consisted of an employee survey to measure the employee experience. The combined scores determined the top companies and the final ranking. Best Companies Group managed the overall registration and survey process, analyzed the data and determined the final ranking. Survey respondents commented, "Fantastic workplace culture. The people that work at TradePMR are what make it a nice place to work." Others added, "Employees are treated with respect. It is a caring, family-oriented culture. We work hard, we work as a team, and we support one another in what we do."
Baldwin continued, "I am thankful to our team at TradePMR and the effort and energy they bring to work with them every single day."
According to an article posted by Financial Planning magazine, TradePMR was recognized for their efforts to promote professional growth, personal connectivity and physical wellbeing. Most notably, the firm hosts an annual wellness fair that includes free blood work, chiropractic adjustments, massages and information on healthy eating. Each month, TradePMR hosts free team-building activities for their employees. Past events have included cooking classes, a Habitat for Humanity home build and serving meals at the local Ronald McDonald House. In 2018, as a part of their 20th anniversary celebrations, TradePMR employees and executives worked together to complete more than 20 community service projects.
MOMENTUM IN 2019
Earlier this year, the firm earned top marks for their Fusion technology platform in a satisfaction survey of more than 5,500 advisors. TradePMR came out on top in two categories of the 2019 Software Survey, conducted by Joel Bruckenstein and Bob Veres. TradePMR's technology received an average rating of 8.31 (out of 10), the highest satisfaction rating among all custodian providers and an increase for TradePMR over the 2018 rating of 7.85. Advisors also gave TradePMR top marks for their online/automated portfolio management tools with a score of 8.09 out of 10.
In Financial Planning magazine's annual tech survey, TradePMR received positive comments from advisors using the technology and custodial platform provided by TradePMR. For example, one advisor said he was impressed with TradePMR's overall offering, while another said that TradePMR was constantly working to improve. Yet another said that the firm was taking steps with a new online platform to enable easier access by tablet and phone.
On Jan. 31, 2019, First Clearing / Wells Fargo Advisors announced that they had tapped TradePMR to provide technology and custodial services to financial advisors interested in transitioning to a fully independent RIA business model.
TradePMR also sponsored and worked with a team of students from the University of South Florida in a competition held in conjunction with the annual T3 Technology Conference for financial advisors.
Looking ahead: TradePMR will host its annual conference for financial advisors May 22-24, 2019, at the Eau Palm Beach Resort in Florida, and founder/CEO Robb Baldwin's book on how to start and manage a profitable RIA business will be published by Redwood Publishing.
ABOUT TRADEPMR
For more than two decades, TradePMR has worked with growth-minded independent registered investment advisors (RIAs) helping to provide the innovative technology tools and support designed to transform their businesses. The privately held brokerage and custodian services provider (Member FINRA/SIPC), based in Gainesville, Florida, works to streamline fee-only investment advisors' operations through comprehensive custodial, operational and trading support. For more information, visit www.TradePMR.com.
Follow TradePMR on Twitter, Facebook and LinkedIn for the latest news, updates and event information.
Securities offered through Trade-PMR Inc., member FINRA/SIPC. Custodial services offered through First Clearing. First Clearing is a trade name used by Wells Fargo Clearing Services LLC, Member SIPC, a registered broker-dealer and non-bank affiliate of Wells Fargo & Company. TradePMR and First Clearing are not affiliated.
MEDIA CONTACT:
Leesy Palmer
Impact Communications Inc.
(800) 974-7753 | 303-457-1086
impactmediamanager@impactcommunications.org
Press Release Service by
Newswire.com
Original Source:
TradePMR Named One of the Best Places to Work in Financial Technology in 2019