North Central Indiana Firm on a Mission to Spread the Word about Fiduciary Financial Planning and Advice, Puts Clients' Interests First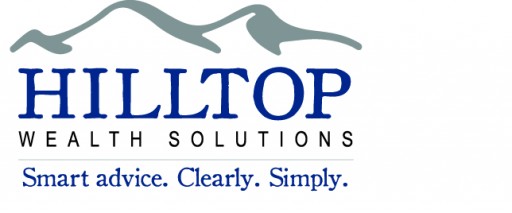 MISHAWAKA, Ind. - May 7, 2019 - (
Newswire.com
)
​​​​​​​​​​​​​Hilltop Wealth Solutions, a local financial advisory firm, is hosting an Open House on May 16, from 4:30 – 7:30 p.m. at their new offices at 527 Park Place Court, Suite 100, in Mishawaka. Clients, guests and friends of the firm are invited to attend and enjoy fun, food and live guitar music.​
Appetizers will be paired with a wine-tasting by a local sommelier. Attendees will be treated to a mobile coffee cart that will serve up specialty coffee drinks such as the "Funky Monkey." Weather permitting, guests will enjoy the festivities under a large tent on the back lawn with a view of the community lake. Door prizes will be awarded on the hour (need not be present to win). Each family will also receive a special gift bag from the firm.​
"We are celebrating the opening and expansion of our firm in these new offices in Mishawaka. We're thrilled to invite our friends to enjoy the evening with us as we grow to better serve our clients," said Erik Brenner, CFP®, private wealth advisor and founding partner of the firm. Click here for a video tour of the offices.​
Hilltop Wealth Solutions has selected three non-profits with whom they'll be working in the community. Riverbend Cancer Services, Food Bank of Northern Indiana and Pet Refuge. Representatives from each of these area charities will be in attendance to answer questions about their organization and how attendees can get involved in local volunteer efforts.​
"As a company, our efforts reach across the North Central Indiana and Metro Detroit areas and we look forward to this event to connect with our community," said Brenner." The last twelve months have been a wonderful journey. We transitioned to a fully-independent fiduciary firm run solely by the Hilltop partners and management team in 2018. This move to our new, spacious office space in Mishawaka is the first of many milestones we hope to see in 2019. We are excited to share our passion with the people we serve."​
To RSVP, please contact korenscott@hilltopwealthsolutions.com or call 833-889-7526.
ABOUT HILLTOP WEALTH SOLUTIONS
Hilltop Wealth Solutions is an independently owned and operated SEC Registered Investment Advisor and financial planning firm serving North Central Indiana, with offices in Mishawaka, Bremen, Michigan City and Peru, as well as in Royal Oak, Michigan. The firm provides holistic financial planning and investment management for a select group of clients on a commission-free, fiduciary basis. For more information call 833-889-7526 or info@hilltopwealthsolutions.com.
Media Contact:   
Leesy Palmer
​Impact Communications
913-649-5009
LeesyPalmer@impactcommunications.org
Press Release Service by
Newswire.com
Original Source:
Hilltop Wealth Solutions Hosting Open House to Celebrate New Office Space and Independent Status