Close to 145,000 veterans throughout The Twin Cities are eligible for local and federal programs that can save them money on housing, energy costs, insurance and property taxes.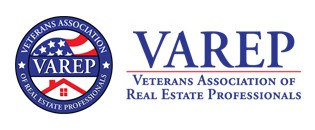 ST. PAUL, Minn. - June 3, 2019 - (
Newswire.com
)
​​​​The nonprofit organization, Veterans Association of Real Estate Professionals (VAREP), is hosting a free VA Housing Summit on Saturday, June 8, in St. Paul that will educate veterans, reservists and military families on financial assistance programs that can lower their housing costs.
There are 318,000 veterans living in Minnesota and roughly half of them live in the Twin Cities, according to the US Department of Veteran Affairs. Many of these veterans and active military members are eligible for VA programs that can save them money on housing, mortgage and energy costs as well as property taxes.
VAREP is a 501(c)(3) nonprofit with 46 chapters across 22 states. It launched their first chapter in the Twin Cities last year, giving local veterans and military families a new resource in their area.
Steven Brand, the VAREP chapter president for the Twin Cities, says many veterans are unaware of these programs, potentially missing out on benefits they earned from their service.
"The VA loan process is complicated," said Brand. "It's not like you can just pick up the phone and get your VA loan questions answered. This is one of the reasons why we are hosting our annual VA Housing Summit in the Twin Cities on Saturday. It's a free event where veterans and military families ask questions based on their financial or housing situation."
And unlike the VA, which doesn't have a designated person to answer personal questions, Brand says Saturday's VA Summit will have dedicated veterans and mortgage experts to answer personal questions based on an individual's situation.
VA Loans also Help Veteran Homeowners
Veteran homeowners can also benefit from their VA loan benefits. For example, the VA loan program offers refinancing and purchase options to help homeowners make their new or existing homes more energy efficient. In addition, disabled veterans, depending on their disability class, may not have to pay property taxes. Under the VA loan, all homeowners won't pay mortgage insurance, saving them hundreds of dollars a month.
"There are many ways veterans and military families can save money, depending on your situation," said Brand. "Typically VA loans have lower closing costs than other mortgage options. Also, veterans don't pay a monthly mortgage insurance since the loan is backed by the federal government. This VA Housing Summit is a rare opportunity to educate veterans and active military on all these VA benefits. Most veterans will leave with a Certificate of Eligibility, which is the first step required in qualifying for VA benefits."
VAREP has educated more than 2,600 veterans on their VA housing benefits. The nonprofit has donated 32 homes to veterans and spent more than $5 million on rehabilitating homes for veterans, first-responders and teachers.
Veterans who would like to attend the VA Housing Summit can register at: http://veteranshousingsummit.com/twincities 
Details on the VA Housing Summit
WHEN: June 8, 2019
CHECK-IN: 8:30 a.m.
EVENT: 9 a.m. - 1 p.m.
LOCATION: VFW POST 5555 Richfield
6715 Lake Shore Drive S
Richfield, Minnesota 55423
About VAREP
VAREP is a nonprofit, 501(c)(3) devoted to increasing homeownership among veterans, financial-literacy education, VA loan awareness and economic opportunity for the active military and veteran communities. The nonprofit has chapters across the country that educate the community on the entire VA housing process.
PRESS CONTACT: 
Mark Macias
mmm@maciaspr.com
646-770-0541
Press Release Service by
Newswire.com
Original Source:
Veterans Association of Real Estate Professionals (VAREP) Hosting a VA Housing Summit in Twin Cities on June 8