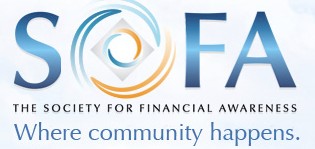 SAN RAMON, Calif. - August 16, 2019 - (
Newswire.com
)
Daniel Evertsz, a local instructor with The Society For Financial Awareness, will give a free social security income strategy workshop in San Ramon on Thursday, August 22 at 6:30 p.m. and on Saturday, August 24, at 11:00 a.m. This educational workshop will be at the San Ramon Community Center, located at 12501 Alcosta Blvd, San Ramon, California.
During this hour-long class, attendees will learn: 
How Social Security has changed since 2015
The best time to apply for benefits
How to coordinate benefits with a spouse
Special strategies for divorcees and widows
Increase retirement income and minimize taxes
This educational event is presented by the Society of Financial Awareness, a Nonprofit Public Benefit Corporation. There is no cost or obligation to attend, just come relax, have some fun and enjoy an evening packed with great information.
Reserve Your Seats Today! Please Register at 1-800-654-8051 (24 hours)  
This is a free, non-profit sponsored event. However, seating is limited and reservations are required. 
ABOUT DAN EVERTSZ:
Dan Evertsz is a local instructor with The Society For Financial Awareness (SOFA), where Dan has helped hundreds of working-class families with retirement and tax planning. Over the last 31 years, Dan has been an expert in the real estate, mortgage and financial services industry.
ABOUT THE SOCIETY OF FINANCIAL AWARENESS
The Society For Financial Awareness (SOFA) is a nationwide nonprofit organization with a mission to end financial illiteracy across America. SOFA, the organization, does not offer to sell financial products nor promote any one particular company. Though the presenter may mention specific financial instruments and their functionality, SOFA's role is only to educate and inspire. SOFA only represents the educational workshop – all other endorsements are non-SOFA related. 
Press Release Service by
Newswire.com
Original Source:
Strategies to Maximize Social Security Income August 22 and 24 in San Ramon