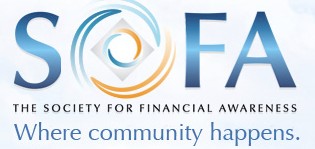 SAN RAMON, Calif. - August 16, 2019 - (
Newswire.com
)
Daniel Evertsz, a local instructor with The Society For Financial Awareness, will give a free retirement and tax planning workshop in San Ramon on Saturday, August 24th, at 9:30 PM. This is an educational workshop that will be at the San Ramon Community Center located at 12501 Alcosta Blvd, San Ramon, California.
During this hour-long class, attendees will learn how to: 
Protect your assets to minimize risk from market volatility Reduce your taxes in retirement using current IRS tax laws 
 Develop a predictable retirement income plan for life 
 Find growth, security and income for retirement 
 Plan a retirement that benefits YOU not the IRS 
 Calculate the total amount of taxes you may pay on your 401(k) or IRA in retirement (Does creating tax-free income from your current 401(k) or IRAs make sense for you?) 
 Why taxes may be the biggest retirement risk you haven't planned for (includes why the 2018 Tax Reform Act can hurt you in 2025) 
This educational event is presented by the Society of Financial Awareness, a Nonprofit Public Benefit Corporation. There is no cost or obligation to attend, just come relax, have some fun and enjoy an evening packed with great information! 
Reserve Your Seats Today! Please Register at 1-800-451-6117 (24 hours) 
This is a free non-profit sponsored event. However, seating is limited and reservations are required. 
ABOUT DAN EVERTSZ:
Dan Evertsz is a local instructor with The Society For Financial Awareness (SOFA), where Dan has helped hundreds of working-class families with retirement and tax planning. Over the last 31 years, Dan has been an expert in the real estate, mortgage and financial services industry.
ABOUT THE SOCIETY OF FINANCIAL AWARENESS
The Society For Financial Awareness (SOFA) is a nationwide nonprofit organization with a mission to end financial illiteracy across America. SOFA, the organization, does not offer to sell financial products nor promote any one particular company. Though the presenter may mention specific financial instruments and their functionality, SOFA's role is only to educate and inspire. SOFA only represents the educational workshop – all other endorsements are non-SOFA related. 
Press Release Service by
Newswire.com
Original Source:
Protect Your Retirement! Learn What It Takes to Have a Solid Plan Saturday, August 24th in San Ramon