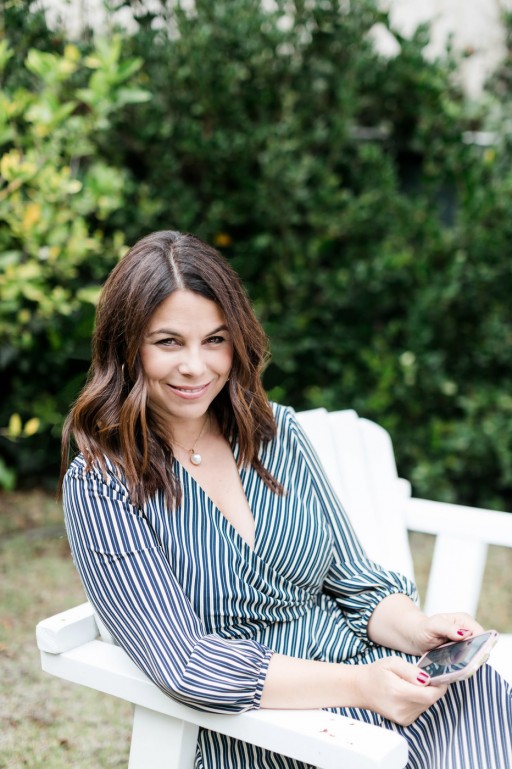 BEVERLY HILLS, Calif. - July 7, 2020 - (
Newswire.com
)
When COVID-19 began to take a firm hold in the United States, Betsy Rosenfeld, founder of With Betsy Coaching & Consulting, quickly noted the unique impact it was having on her female clients, friends and peers. Not one to sit back, this noted certified life coach and consultant did what she does best and created a tool to help. The resulting, MY COVID CONTROL PANEL, is geared exclusively to women to help them cope with the stressors, isolation and disruption they may be experiencing.
MY COVID CONTROL PANEL is a self-evaluation and planning process to help users get to the root of their feelings and set a tangible path to overcoming issues like job loss, reduced income, caring for elderly parents, eliminating unhealthy habits, and balancing parenting while working from home.
The CONTROL PANEL aligns with the coaching and consulting approach that Rosenfeld takes with clients her and as an expert resource with professional organizations and the media. She is, in fact, a certified life coach, motivational speaker, published author and former television and film producer. She has built her illustrious coaching and consulting career helping her all-female Hollywood clientele to, in her words, "stay fearless and focused." And, according to Rosenfeld, that mission has never been more essential than today with the pervasive uncertainty and emotional trauma caused by the pandemic.
"This pandemic is unchartered ground for all of us. Losing our sense of control over our own lives is terrifying at worst and unsettling at best. I wanted to give women a way to manage the changes they are experiencing and set a course for moving forward," explained Rosenfeld. "Many of us are mindlessly moving through this time of great upheaval and spending too much time on social media, overeating, drinking too much and being self-critical while, at the same time, faced with monumental life issues. MY COVID CONTROL PANEL can help women to stop destructive and debilitating patterns and be better versions of themselves."
​Rosenfeld has been sharing the CONTROL PANEL remotely as a subject matter expert on podcasts and radio shows, and as an invited guest at women's lecture groups and professional workshops streamed live. She is available to lead people through her process in interactive, fun-focused ZOOM group events or one-on-one and group coaching settings. The MY COVID CONTROL PANEL has been especially well-received by event and membership coordinators, human resources managers, trainers and educators, for whom she has offered individualized virtual demonstrations of the tool.
For more information about Betsy Rosenfeld and MY COVID CONTROL PANEL, go to withbetsy.com. To schedule a virtual meeting with Rosenfeld, go to go.oncehub.com/BetterWithBetsy.
Media Contact: Betsy Rosenfeld at better@withbetsy.com or (323) 905-4410
Press Release Service by
Newswire.com
Original Source:
Sought-After Life Coach and Expert Resource, Betsy Rosenfeld, Introduces MY COVID CONTROL PANEL to Help Women Through Unique Stressors of Pandemic