This program provides free IT training and jobs for veterans, along with a range of other underrepresented groups, and supplies companies with Salesforce certified professionals.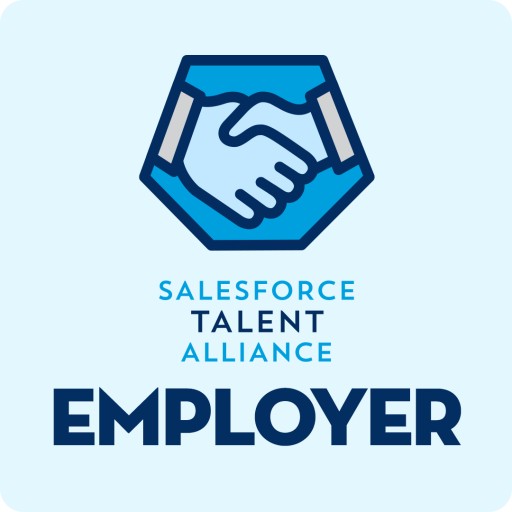 ALPHARETTA, Ga. - October 9, 2020 - (
Newswire.com
)
Salesforce Talent Alliance's mission is to provide IT career opportunities for returning service members, veterans, military spouses, and a range of other underrepresented groups with gainful employment. In the global pandemic, CloudQ, a new partner of Talent Alliance and a Silver Partner with the Salesforce family since 2012, has been active in seeking opportunities that will assist the community in this extraordinary economic moment. CloudQ joined the Salesforce 2% Pledge, donating time to the cause, and now we're helping by hiring from this diverse group of individuals.
We go farther when we go together.
Before COVID-19, jobless rates for military veterans was eight times higher than for all youths, and statistics say more than one million veterans applied for unemployment insurance last month alone. This is one reason CloudQ has teamed up with Salesforce. They provide a certificate course that will give underrepresented groups, like veterans, competitive, marketable expertise and experience in Salesforce-related positions, and then CloudQ can help to supply jobs.
"CloudQ is already a diverse workplace, and we welcome the opportunity to expand our employee diversity by committing to a cause as worthy as Salesforce Talent Alliance." ~ CloudQ COO, Mike Goggin.
More on How Salesforce Talent Alliance Can Help Find Jobs for Veterans:
Being accredited improves career options. Salesforce Certification is Salesforce's highest accreditation, and it proves someone has the expertise to take full advantage of the platform.
If a veteran earns a Salesforce certification, they will be matched to high-paying and high-demand job prospects within the Salesforce ecosystem and will be provided with automatic interviews by partners, like CloudQ, to find jobs.
If a member of an underrepresented group of people is interested in applying for the program, they may find more information here: https://go.salesforce-partners.com/talent-alliance-job-seeker
About the Salesforce Talent Alliance Program for Businesses*:
If a business would like to join as a partner, they may do so here: https://go.salesforce-partners.com/talent-alliance
Companies that join will be helping to provide employment for a vast range of underrepresented people.
*Alliance Members pledge to hire 20% new Salesforce talent for their Salesforce practice and agree to grant automatic interviews for certified graduates of Salesforce training programs.
Businesses can reach out to CloudQ for a Salesforce consultation or to ask about acquiring Salesforce certified employees via the contact us button on our site.
Press Release Service by
Newswire.com
Original Source:
CloudQ COO Spearheads Salesforce Talent Alliance Partnership