Is It Time for a New Social Media ETF?
February 10, 2021 at 08:30 AM EST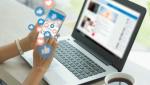 In the wake of the recent Reddit uprising, New York asset manager VanEck is launching a social sentiment exchange traded fund to capitalize on stocks that might benefit from such hype. The new ETF will invest in the stocks that are getting the most social media media traction, and will most likely...