Singapore, May 2021- Megafurniture offers easy-to-follow tips on its site to upgrade home stay and address Singaporeans' need to create a more resilient and safer home. The Interior design guide provides an in-depth discussion of interior styles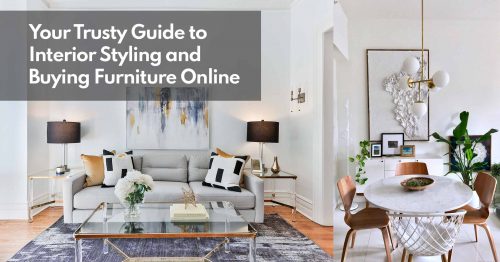 Singapore, Singapore - June 1, 2021 —
The need for home resilience rises as COVID-19 impacts Singaporeans' lifestyle- here's how we can achieve ours
Singapore, May 2021- Megafurniture offers easy-to-follow tips on its site to upgrade home stay and address Singaporeans' need to create a more resilient and safer home. The Interior design guide provides an in-depth discussion of interior styles and some tips and furniture essentials for a homey living space. In addition, the Company curated new products like appliances and additional home essentials needed to create a comfortable and safer HDB flat.
After more than a year into the pandemic, Singaporeans continuously follow firm measures to prevent the spread of COVID-19 virus. This includes vaccination, wearing masks, strict travel rules, social distancing, limitations on social gatherings, and staying at home. Just this 14th of May, the Ministry of Manpower issued an advisory regarding the stern adherence to tightened workplace Safe Management Measures (SMMs), requiring companies to follow the default work from home arrangement to employees who can carry out their jobs at home. This means that we will be staying at home for a more extended period until further progress in our fight against the virus.
Home revamping, cooking, and exploring new hobbies are some ways we tried to adjust to the sudden change of our lifestyles due to the pandemic. Since we need to stay at home, we start to look for methods to make our experience more efficient and fulfiling. We try to prevent the feeling of isolation and monotony of staying at home. Megafurniture addresses this dilemma by offering tips to upgrade HDB flats without any major renovations.
Smart space planning, decluttering, and the right choice of multi-functional furniture are some of the topics covered by Megafurniture's Trusty Guide to Interior design. It also covers doable interior design styles that can be incorporated into any type of home. While the pandemic is going on, we can now spend more time leveling up our home and work from home experience:
Know your style: Whether you want to fit your space configuration for your work from home needs or you need to create a new environment, figuring out what you want your home to look like is highly important. There are easy to pull off interior styles that you can do to your home with minimal furniture and accessory adjustments. These include the calm Scandinavian design, energising Contemporary style, and exciting Transitional style.
Conduct space planning: Before moving on to a new space or revamping an existing one, it is vital to find out the furniture pieces that are highly needed and must be prioritised. You can then get accent pieces that will complement the primary furniture instead of buying random pieces that you think might fit your space.
Check out essential and multi-purpose furniture: Every room in the home requires specific furniture pieces that can serve multiple purposes, especially limited HDB spaces.
Consider where you buy your furniture: Since we are in the middle of a pandemic, it is more convenient to get your furniture online. But what are the advantages and disadvantages of doing so? How do we make the most out of our spendings when we shop for furniture and home accessories online?
Read the full article: Your Trusty Guide to Interior Styling and Buying Furniture Online
Megafurniture continues to curate home appliances and essentials like air purifiers to keep a comfortable and safer home and formulate ways to improve online furniture shopping. While access to physical home essential stores is limited during the pandemic, the e-tailer Company strives to reach and upgrade more homes by providing practical and affordable furniture and appliances.
###
About Megafurniture:
Megafurniture is a Singapore-based furniture eCommerce business established in 2017. Since its foundation, the Company has extended its endeavors to providing exquisite, resilient, and multi-functional furniture products inspiring life to every place the team sets foot on. The Company offers a wide variety of tasteful and cost-conscious home and office furniture collections. Megafurniture's mission is to deliver impeccable furniture at affordable prices with quality after-sales services. Mega Team believes in a culture of innovation aspiring to bring a large variety of furniture to its fans via innovative, just in time business model.
Recognised as one of Singapore's finest furniture e-tailers by local critics and spectators, Megafurniture embraces a proactive technique in curating and delivering its products. With the utilisation of sustainable raw materials, versatile end products, and its phenomenal customer service approach, the Company leverages its way for progression, resulting in its recent regional expansion across South East Asia.
To learn more about Mega Furniture, please visit megafurniture.sg.
Connect with Us:
Name: Megafurniture
Website: http://www.megafurniture.sg
Whatsapp call/message: 6950 2657
Email: enquiry@megafurniture.sg
Display Studios:
34 Hillview Terrace Level 3, Singapore (669254)
29 Tai Seng Ave #03-03 Natural Cool Lifestyle Hub Singapore (534119)
Contact Info:
Name: Ge-Ann Cris Garcia
Email: Send Email
Organization: Megafurniture
Address: Tai Seng (Flagship) Showroom. 29 Tai Seng Ave #03-03 Natural Cool Lifestyle Hub. Singapore 534119
Website: https://megafurniture.sg/blogs/articles/your-trusty-guide-to-interior-styling-and-buying-furniture-online
Release ID: 89020130