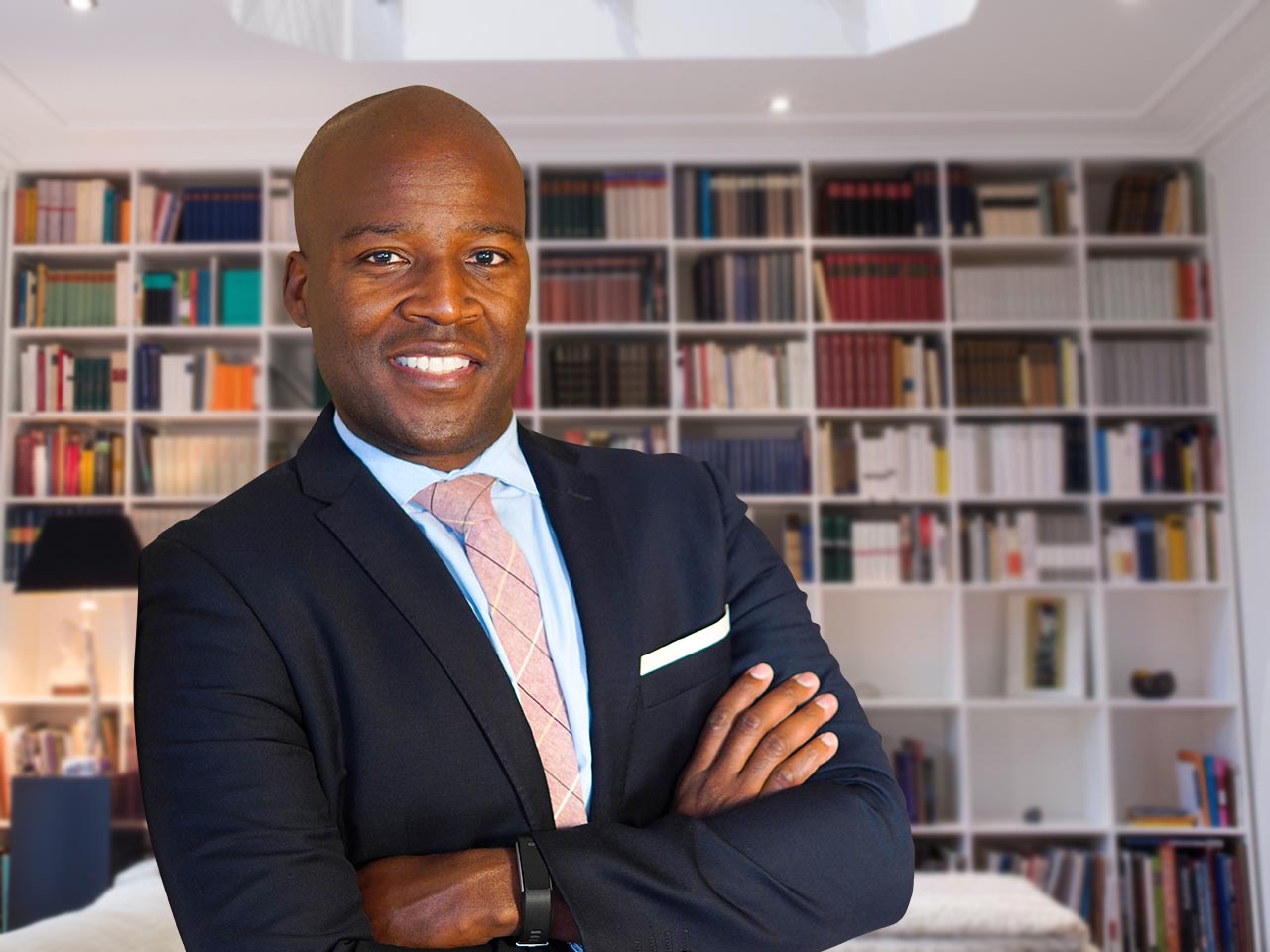 BALTIMORE, MD - Before the pandemic, author and financial planner Edward R. Williams set out to write his book, Wealth Building For Beginners, to help individuals and families achieve greater wealth based on techniques he developed over his 23-year career as a financial planner. While Edward kept his focus on the writing process, he had to change the way he met with individuals and families during the pandemic.  He also expanded his family with the birth of his daughter, Edison. 
During and before the worldwide health crisis, Edward toured the country to provide financial education to churches and schools. Giving back to the community and those in need is part of his lifelong mission to ensure people do not make the same mistakes he made when starting out. As part of his tour, which now consists of virtual book signings and speaking engagements, he shares his insights and deep understanding of budgeting and financial planning so that attendees can quickly start developing a system to transform their debt into wealth.

The purpose of his book, Wealth Building For Beginners, is to provide practical and comprehensive step-by-step instructions that will get people closer to building wealth. It does not matter your starting point. According to Edward,  "I grew up thinking that the number one priority with money is finding a way to get the bills paid." When first starting out in life, he was the guy who spent everything he had and lived for the moment, not thinking about the future or any retirement goals. After hitting rock bottom, a significant event forced Edward to create an immediate practical system for not only surviving, but thriving financially, and he titled it The Wedge™. He later opened a financial firm, Williams Financial Group, and has been teaching The Wedge™ concept to hundreds of thousands. 
The book features inspiring stories of how Edward turned his life around and includes helpful information to get started, no matter how much money people currently have. With so many people either out of work or experiencing a loss of income during these unstable times, Edward has put together an inspiring book to give people hope that they can build wealth and develop the habits of millionaires. Those who purchase a copy of the book also obtain access to a bonus chapter with downloadable materials included in the book.  
About Edward R. Williams:
Edward attended undergraduate at Howard University, business school at the University of Maryland, and led investment competitions at Oxford University. He is an accomplished author and registered representative who works with investment products, annuities, mutual funds, life insurance, estate planning, and retirement strategies to help individuals and families grow their wealth.
His latest book titled Wealth Building For Beginners was released on November 1st, 2020.  Wealth Building For Beginners is an instruction manual for ordinary people to build wealth from any starting point. Edward's dad drove a taxicab, and his mom was a court secretary, and growing up, the number one priority with money was finding a way to get the bills paid. There were never any conversations about saving and investing. 
Over the past 23 years, he has worked with numerous individuals and businesses to help plan for a successful financial future. His expertise in international business and finance has led to being featured in top publications in Rome, Italy, such as La Repubblica. Being fluent in the Italian language has also welcomed international clients to his financial practice. Edward was announced as a Million Dollar Round Table Member in 2018.
After working as an investment banker on Wall Street in New York, as well as London, England, Edward decided to start his own financial services company, Williams Financial Group, LLC. The Williams Financial Group is currently known for working with faith-based communities and instituting their cutting-edge process of a financial wedge to help congregation members achieve wealth. As quoted by Edward, "In my opinion, The Wedge™ is the only engine that separates the haves and the have-nots. If it's properly built, then a financial need or concern doesn't exist."
Title: Wealth Building For Beginners, Your Manual for Taking Control of Your Financial Future 
Author: Edward R. Williams
Paperback: 165  pages;
ISBN-10:  1-648588-04-2
ISBN-13: 978-1-6485-8804-4
For more information on where to get your copy, including the bonus chapter, go to: www.EdwardRWilliams.com
Media Contact
Company Name: Williams Financial Group, LLC
Contact Person: Edward R. Williams
Email: Send Email
Country: United States
Website: www.EdwardRWilliams.com/connect