Abby Kheir is an Australian fashion designer and businesswoman who has received international acclaim for her fashion designs.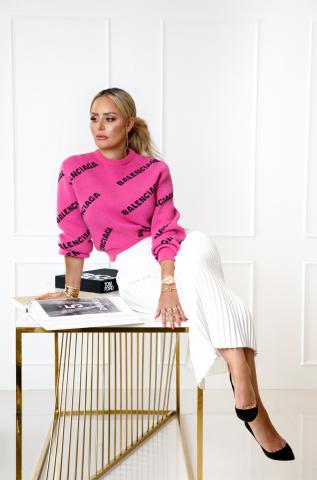 Los Angeles, United States - December 28, 2020 /PressCable/ —
Abyss by Abby is a highly revered international fashion label specializing in the design and production of women's clothing, cocktail gowns, and two-pieces. Abyss by Abby was founded in 1999 in Sydney by Australian Abby Kheir and has grown to become one of the world's leading fashion houses. Abyss by Abby sells Abby's own line of boutique women's clothing. From a portfolio of six stores, Abyss by Abby has evolved into a powerful online operation only selling garments online since 2015.
Since founding the business, Abby has immersed herself in every aspect of the organization. Her personality, passion for excellence, and attention to detail is reflected across all areas of its operations. She is intimately involved in all design activities from garments to fit-outs. Abby personally designed the interior of each of the original six Abyss stores across Australia. Before Abby began designing her own dresses, she made a point of sourcing lesser-known designers in order to make her stores stand out. She even traveled to the United States to find designers that didn't have much of a footprint in Australia. As a result, Abyss has become well known for its unique and iconic line of products.
In the early days of Abby's fashion career, she realized that there was a shortage of brands and designers selling genuinely sexy and eye-catching women's clothing. Abby had extensive business experience, but very little design experience. Not letting her inexperience deter her, she began teaching herself the art of fashion design. Ever since all of the products sold by Abyss have been Abby's own designs. As a result, Abby changed the name of the company from Abyss to Abyss by Abby.
Abby is the chief fashion designer and CEO of Abyss by Abby. She not only handles the fashion and creative side of the business; she also leads the business side as well. Abby grew up in a close, but very conservative Arabic community. According to Abby, she faced immense pressure from her community to stay at home and fulfill the expected gender roles. Fortunately, her father pushed her to break away from the stereotype of Arab women. Abby's father believed that women could be mothers and have a successful career as well. Abby's father was a successful business owner in the food industry and Abby worked in the business as a child. Abby developed a strong understanding of business working with her father.
Married with one child, Abby is passionate about supporting women to achieve fulfilling lives. She is passionate about empowering females and encouraging women to become involved in the business. Her team at Abyss by Abby is mostly women. In fact, Abby believes that if you want something done – give the job to a woman!
Contact Info:
Name: Abyss By Abby
Email: Send Email
Organization: Abyss By Abby
Address: , Los Angeles, CA 90001, United States
Website: https://abyssbyabby.com
Source: PressCable
Release ID: 88991372