Linda Prince is proud to announce the release of her latest Christian living book, "The Heavens Are Up To Something!". One of the top Christian books available now, it takes readers on a global journey and empowers them to lead a better life through God. "The Heavens Are Up To Something!" is available now on Amazon.
FOR IMMEDIATE RELEASE
Daphne, AL, April 15, 2020—Ever wonder what God's plan for today's world could possibly be? Does he have something up his sleeve that might be in plain sight but nobody sees? Intriguing enough for any mystery fan, but then take it onto a worldwide arena. Interesting musings, but when set within a fiction story about a young South African woman transplanted to Charleston, South Carolina, you've got a page-turner indeed. Her quest to find answers begins with her soon-to-be fiancé's abduction and quickly takes her into the quaint culture of a convivial southern city in America. There, as part of her research, she comes across people who open her eyes to a startling dimension of thinking. What are the heavens up to?
Author Linda Prince challenges readers to: "Travel with Ntombi (pronounced Tohm-Bye, the n is silent) from South Africa as she becomes a God sleuth, eyeing the interface between heaven and earth and uncovering the first signs of a clear and present, yet unique, outpouring." At first, Linda interviewed forty leaders with the idea that she would write a non-fiction book on the decline of the church in America. But Linda is a gifted storyteller—from a long line of storytellers—who couldn't resist crafting a fiction Christian book out of her findings.
Perhaps Rev. David Booman, Assistant for Pastoral Chaplaincy, St. Michael's Church, Charleston, SC can clarify, "In an age desperately searching for meaning and wonder, Prince has penned a tale that slakes our thirst. [In] a rousing globe-hopping adventure, Prince explores the mysterious influence of generations past, treads the darkest hells of human evil, and ultimately feeds our souls with glimpses of the very glory of God." If you suspect God is up to something BIG in our day, Inklings may hold the key!
Inklings: The Heavens Are Up To Something! by L.P. Prince, 320 pages, PB, $19.95. https://LPPrince.com. ISBN: 978-1-951561-01-7.  Published by River Birch Press (2019). Distributed by Ingram and Amazon.com. River Birch Press publishes books with a Christian worldview. Its mission is to empower readers for fruitful living.  Also available at https://lpprince.com/new-release/
###
Media Contact
Linda Prince
704-453-6772
lindaprince@mindspring.com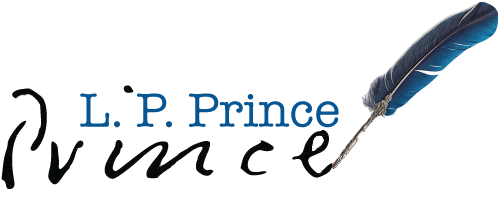 Originally Posted On: https://syndication.cloud/what-on-earth-is-god-up-to-now/