Whiplash Announces Global Fulfillment Partner Network
August 10, 2016 at 11:00 AM EDT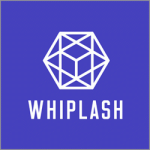 From Fulfillment Startup to Major Player, Whiplash Scales Up
Ann Arbor, MI (PRWEB) August 10, 2016
For retail brands, vetting a fulfillment partner has historically included taking a hard look at the technology or software that powers their facility. This often means choosing from options that are generally both limited and outdated. On the off-chance that a partner's location, capabilities, and technology fit the bill, changes in growth or business strategy can mean it's time to switch facilities and start the evaluation process again.
It no longer has to be that way. Whiplash is now accepting applications for their brand new Partner Network. Through this program, qualifying warehouses with excess capacity can gain access to and then offer Whiplash's state-of-the-art technology. Each warehouse that is brought on acts as a new node in the Whiplash network, bringing with it their particular specialties and strategic location.
The benefits for e-commerce companies are clear. By choosing Whiplash as their fulfilment provider, they gain access to a worldwide network of warehouses and a simple, powerful interface that provides unprecedented transparency and control over their products.
As a retailer's business needs change, they can easily move their goods into larger facilities that can accommodate their growing scale. Beyond that, they can do so while avoiding the risks, costs and complexities of switching fulfillment providers.
"Think of Whiplash as the load balancer of the logistics world," says Whiplash co-founder and CEO James Marks. "Once our Partner Network is fully realized, we'll have warehouse capacity listed all over the world, letting retailers choose the facility or facilities that best suit their needs at any given moment."
According to Jesse Kaufman, founder of ShippingTree and an operator of a warehouse already running as a beta partnership with Whiplash outside of Los Angeles, "Whiplash is by far the most intuitive warehouse management tool I've encountered. Our workers were briefed, trained and completing orders within an hour. The way the team at Whiplash has figured out how to simplify such a complicated set of functions is flat-out brilliant."
Since partnering with Whiplash, this facility has gone from averaging 150 packages shipped per week to over 1000, a 605% increase in just 12 weeks.
Will this shift from provider to platform allow Whiplash to take on the elephant in the room, Amazon?
"Our goal isn't to compete directly with Amazon," says Marks. "It's not necessary. There's an entire e-commerce ecosystem that runs in parallel and in concert with Amazon, and our goal is to unify the direct-to-consumer logistics side into a single, cohesive offering."
Whiplash was founded in 2009, and got its start shipping e-commerce orders for indie rock band Modest Mouse and techno record label Ghostly International. Over the next five years, they opened several facilities, becoming a major competitor to other fulfillment companies. Now, they're shifting gears to partner with and empower those former competitors.
Showing year-over-year growth of 156%, Whiplash is certainly a company to watch.
For the original version on PRWeb visit: http://www.prweb.com/releases/2016/08/prweb13597676.htm