Hill Real Estate Investments continues to expand in the Dallas/Fort Worth Metroplex
October 06, 2017 at 06:00 AM EDT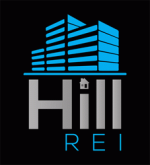 A fast growing real estate investment firm continues to expand in the Dallas/Fort Worth Metroplex
Dallas,TX (PRWEB) October 06, 2017
Hill Real Estate Investments, a Dallas-based full-service real estate investment firm that helps local sellers by purchasing their properties, continues to grow as more sellers select the investment firm as their preferred method of selling property and homes today.
Borne from a passion for providing options to people who need to get rid of a home or property in usually a short amount of time, Hill Real Estate Investments works with sellers experiencing foreclosure, non-probate properties, probate properties, tax liens, or any kind of time restraint that requires immediate moving.
"We can't always predict what life has in store for us, which means a lot of sellers end up in sticky situations here with regards to selling their properties," said Spencer Hill, Founder and Owner of Hill Real Estate Investments. "That's where we come in. As passionate Dallas-based community members ourselves, we want to provide sellers with real, tangible options that will help them navigate everything from foreclosure to unforeseen job relocation's with a week's notice."
Hill Real Estate Investment specializes in purchasing single-family homes in the Dallas/Forth Worth metroplex. As one of Dallas/Fort Worth's top real estate investment groups, Hill Real Estate Investments invests in distressed properties that sellers and buyers don't want to deal with anymore. The firm is, above all, passionate about helping people get out of sticky situations that can bog down their lives and lead to bankruptcy.
Typical clients looking to work with Hill Real Estate Investments include those inheriting unwanted property from family members, people unable to maintain the upkeep on their homes anymore, individuals who are relocated with their job, and everyone in between who just needs a quick way out of the massive responsibility of home ownership.
"We want to beautify the communities we work with by snatching up unwanted properties and coordinating repairs for a brand-new, beautiful house by the end," said Hill. "In the process, we're helping individuals, other businesses, and buyers by making our communities as eye-catching and valuable as possible."
In addition to collaborating with sellers today, the firm also works with other investors on JV projects and deals, ensuring they are able to navigate any kind of home selling conundrum. The firm has garnered a reputation as a dependable, reliable partner worthy of joint investments for bettering the greater Dallas community.
"We have a long history of working with other investors on fledgling projects or deals today," said Hill. "We pride ourselves on being a strategic partner that can guarantee tangible results for our collaborative partners every single time. As we continue to grow as a firm, we are looking for even more investment partners moving forward. Spread the word, and check out our platform to learn more about our company principles."
Hill Real Estate Investments can be followed on Facebook, Twitter, and LinkedIn for updates.
For more information as a seller, visit: http://www.buymyhousehillrei.com/.
For the original version on PRWeb visit: http://www.prweb.com/releases/2017/10/prweb14775671.htm